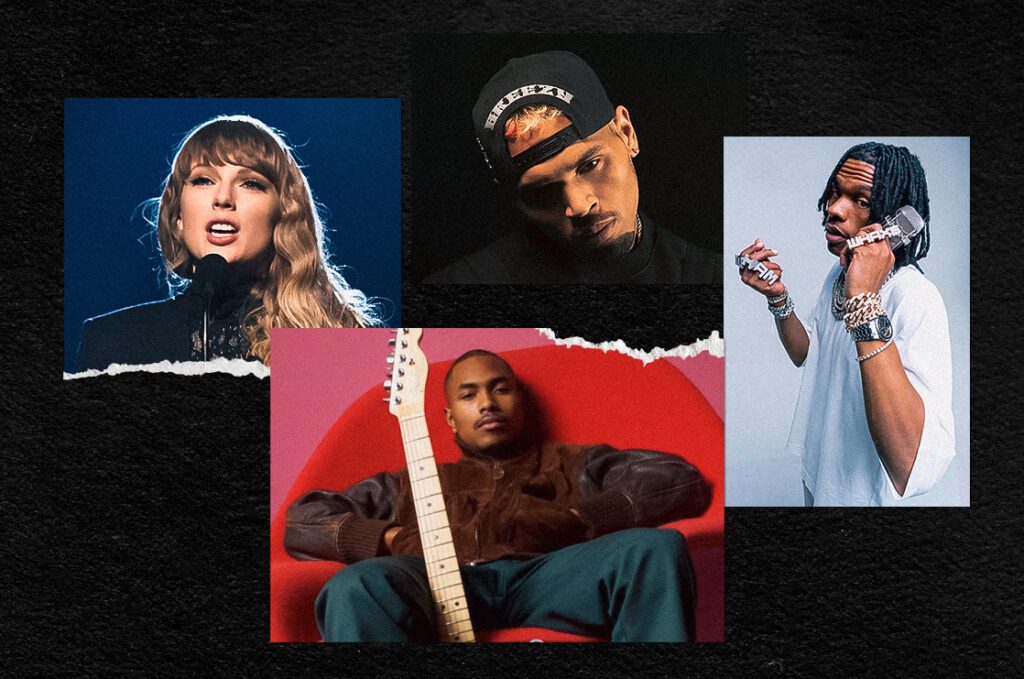 The Winner Tracks: Chris Brown, Taylor Swift & More
With music dropping at an immeasurable pace, we know the task of finding singles and albums worth listening to can be daunting. Don't worry, we've got you covered. Here you'll find the best music your favorite artists have to offer.
On October 21st, 2022, Taylor Swift's Midnights became Spotify's most-streamed album in a single day, and Taylor broke the record for the most-streamed artist in a single day in Spotify history with "Midnights." If you haven't already, (or maybe are about to do so for the 100th time), stream Midnights below.
During the week of Sept. 24, Chris Brown's "Under the Influence" made its debut on the Billboard Hot 100 chart at No. 36. It marked Brown's 113th career entry on the popular singles chart. Since then, the bedroom banger has been slowly climbing the chart. "Under the Influence" stands at No. 23 at the time of publication (during the week of Oct. 15).
This month, Lil Baby returns with "It's Only Me" album, which was preceded with a slow trickle of one- and two-off single releases. The set bows atop the Billboard 200 last week with 216,000 equivalent album units moved and all 23 tracks appearing on the Billboard Hot 100, making it one of the year's most dominant streaming releases.
Steve Lacy's "Bad Habit" notches a third week at No. 1 on the Billboard Hot 100 songs chart, two weeks after it ascended to the summit. "Bad Habit," released on L-M/RCA Records, tallied 42.3 million radio airplay audience impressions (up 4%), 20.1 million streams (down 2%) and 2,000 downloads sold (down 27%) in the Oct. 7-13 tracking week, according to Luminate.