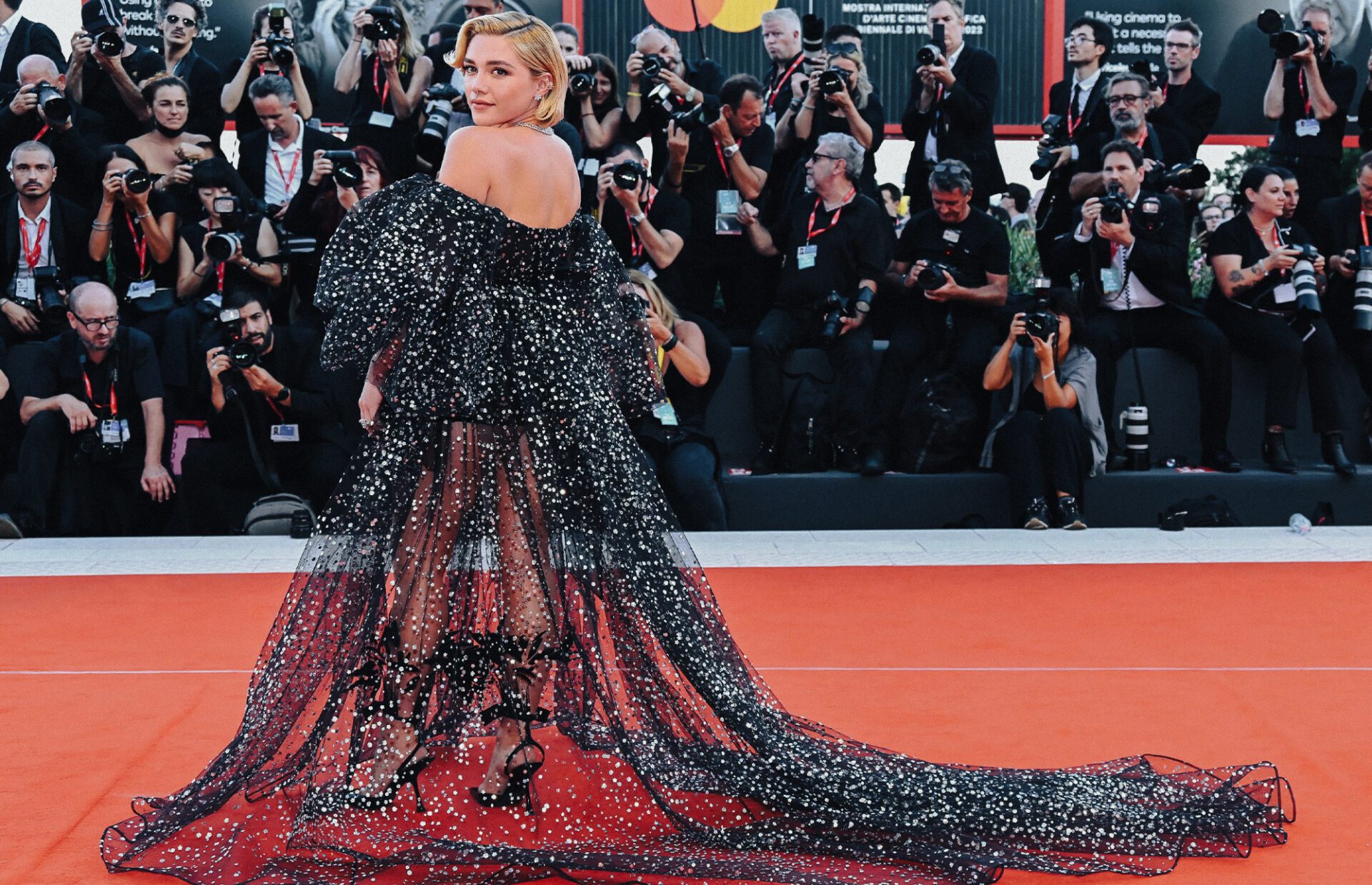 Get To Know Florence Pugh, Vogue's February Cover Star
Florence Pugh seems to be the center of attention these days, and for a good reason. The actress was crowned the "most grounded hollywood star" for a reason, and we just adore seeing her work her magic on and off screen. Pugh is the cover star of Vogue's February issue, and here are a few sneak-peek pieces of information you probably didn't know about the actress. 
"Pugh comes by her love of food honestly. The actress is known for her charming "Cooking With Flo" videos on Instagram, and her prowess in the kitchen makes sense, given that her father owns restaurants (or more specifically, an "eclectic range of establishments, pulling from Mexican, Moroccan, Spanish, and other influences," according to Vogue's new cover story).
"She's in a Little Women group text. It was reported in Vulture that Pugh and her castmates from the film have a group chat that mainly consists of photos of everyone in their "funny costumes." The name? "Big Chicks." Talk about incredible BTS content.
"She did almost all her own stunts in Black Widow. Black Widow director Cate Shortland approximated that Pugh did 90% of her own stunts on the action-adventure thriller while shooting in Budapest, which is no small feat considering the amount of combat and chase scenes that take place in the movie," Vogue said. 
According to Biography, "Florence Pugh was cast in her first movie at the age of 17 and a few years later received a nomination for a British Academy of Film and Television Arts Rising Star Award. Her roles have ranged from period dramas to horror movies to Marvel action flicks, with notable parts in Midsommar, Black Widow and the television miniseries The Little Drummer Girl. Pugh received a nomination for an Academy Award for Best Supporting Actress for her role as Amy March in the 2019 adaptation of Little Women. Pugh also co-stars with Harry Styles in the Olivia Wilde-directed 'Don't Worry Darling'."