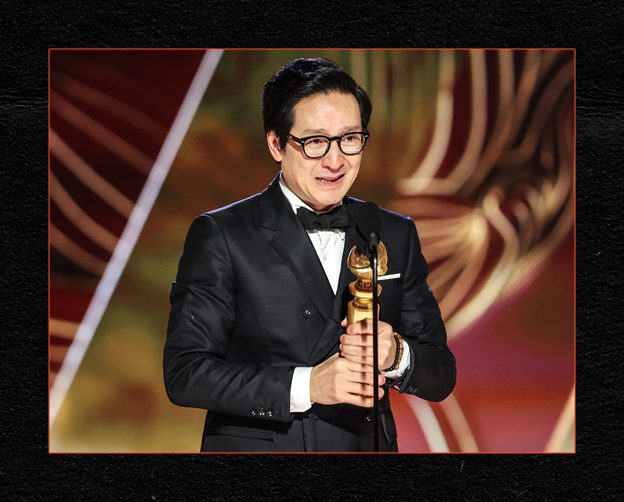 Ke Huy Quan Might Join The MCU
Ke Huy Quan, the star of 'Everything Everywhere All At Once', is to star in 'Loki' season 2, making his official debut in the MCU. Opinions about this development couldn't be double-natured, since the Goonies' actor is undoubtedly talented and will make the intriguing series all the more mysterious and fun.
"The 51-year-old actor revealed to Josh Horowitz on his Happy Sad Confused podcast that he was invited to join the Marvel Cinematic Universe by none other than Marvel Studios President Kevin Feige," Collider siad. "Quan made a successful comeback to the big screen. But despite his triumphant return, the actor admitted that things weren't always easy and that he had to retire after only receiving a few job offers."
"When our movie came out, the first phone call I got was from Kevin Feige, who graciously asked me if I wanted to join the MCU. And I called Jonathan and the gang, and I said, you know what, nobody wants to hire me except Stephen Spielberg, George Lucas, The Daniels, and Kevin Feige. It's been incredible. 2022 is the year I will always remember because it's one of the happiest years of my life," Quan said.