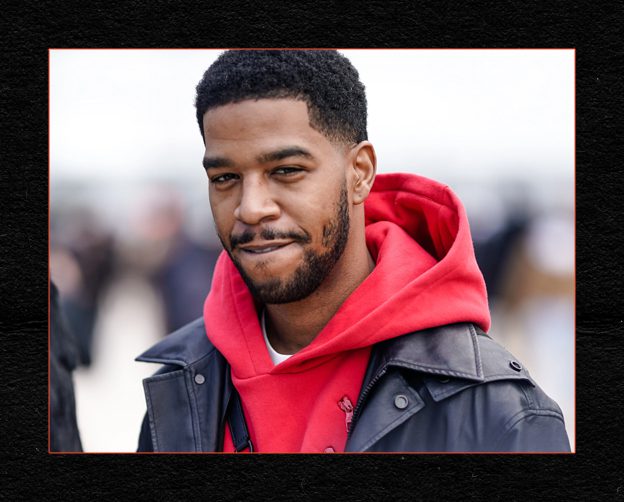 Kid Cudi Will Star In 'Hell Naw,' A New Movie From Sam Levinson
Hip-hop artist Kid Cudi is set to venture further into the horror genre with his latest film endeavor. Building on the success of his previous horror film, Ti West's "X," Cudi has teamed up with Sam Levinson, the creator of the hit series "Euphoria," as well as Keith and Kenny Lucas, the talented screenwriters behind "Judas and the Black Messiah." Their collaboration will bring forth the spine-chilling Sony Pictures-backed project titled "Hell Naw."
In an exclusive interview with Deadline, Kid Cudi expressed his lifelong passion for horror, which began at the tender age of seven when he first encountered classics like "Night of the Living Dead" and "Evil Dead." The exhilaration of fear captured his imagination, and he has long harbored a desire to create his own stories in this genre. After years of contemplation, the time has finally arrived for him to delve into this world. Together with Sam Levinson and the Lucas Brothers, Kid Cudi has meticulously crafted a tale that promises to delight horror and comedy aficionados alike. While laughter will undoubtedly be present, the film's horror elements are bound to leave audiences astounded. Kid Cudi guarantees a thrilling and unsettling experience, as he asserts his dedication to delivering an unforgettable cinematic journey.
Details about "Hell Naw" remain shrouded in mystery, but it has been revealed that the film will be a zombie action horror-comedy, set against the backdrop of Paris Fashion Week. This unexpected combination of elements is sure to create a unique and intriguing cinematic experience. Kid Cudi's involvement in the Disney+ movie "Crater" was announced in May of last year, indicating his growing presence in the film industry. Additionally, he has hinted at the possibility of focusing more on his film career and potentially retiring from music after one more album.
With Kid Cudi's fervor for horror and his creative collaboration with renowned talents in the industry, "Hell Naw" promises to be a thrilling and entertaining addition to the genre. Audiences can anticipate a captivating blend of humor and horror that will leave them both laughing and trembling in their seats. Kid Cudi's transition from music to film showcases his multifaceted artistry and paves the way for a new chapter in his career that fans eagerly await.