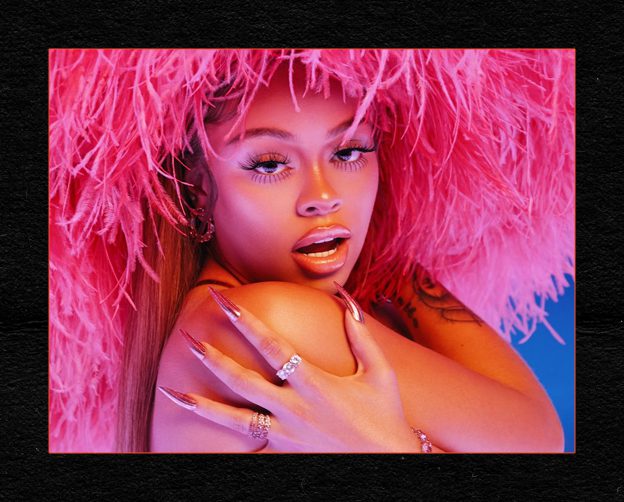 Latto Hires Teyana Taylor As Her Creative Director
Teyana Taylor, a multifaceted artist, recently shared her latest accomplishment, revealing that she has taken on the role of creative director for rapper Latto. After Latto's performances at Coachella, Taylor took to Instagram to announce the news, expressing her pride in Latto's growth and dedication.
In her Instagram caption, Taylor exclaimed, "I am truly a proud AUNTEYYYYYYYYYYYYY! Latto, you did ya big one both weekends." She commended Latto for her willingness to learn and improve as an artist and expressed her excitement for the journey ahead as Latto's creative director.
Taylor further shared her pride in the team's efforts, making both weekends of Coachella magical, and expressed her love for them. This new role marks the beginning of Taylor's collaboration with The Aunties Production, a women-run production company she co-launched with Courtney Gilbert. The company has already made significant contributions to the industry, working on music videos for artists like Queen Naija and producing campaigns for Pretty Little Thing.
This collaboration with Latto follows their previous work together on a campaign for a clothing company in 2021. Taylor's ability to open doors for herself as a creative in the industry has been commended by reporter Njera Perkins, who praised her decision to start a production company, highlighting that Taylor and Latto are destined to create magic together.
While Taylor announced her retirement from making music in 2020 after the release of her last project, "The Album," citing reasons related to her mental and emotional health, she continues to make appearances in the entertainment industry. Recently, she graced the stage during Usher's Las Vegas residency and is set to star in the critically acclaimed feature film "A Thousand And One" as well as the upcoming reboot of "White Men Can't Jump."
As Teyana Taylor takes on her role as Latto's creative director, fans eagerly anticipate the artistic synergy and innovative projects that will emerge from this collaboration, further cementing Taylor's position as a visionary force in the industry.