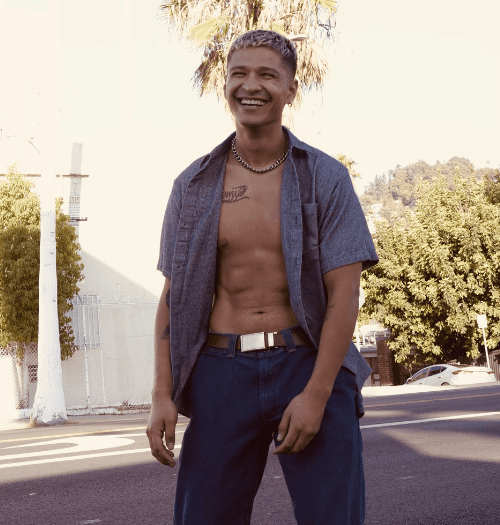 Ben Carrillo Brings Buena Onda With Latest Single "Zoom Zoom"
Latin New Wave singer-songwriter, Ben Carrillo, wins over the public with his recent single "Zoom Zoom." The uplifting track comes with a music video co-directed by Alejandra Hinojosa and shot by Natasha Abdul. There are no Ferraris or big bucks, but you will find a lot of heart and authentic passion!
Shot in LA, the clip features Carrillo wandering around the city with Gisselle Kuri. Cruising the boulevard and chilling with the one he loves, the Guatemalan artist is in no rush and enjoys every bit of the simple life. Ben doesn't need any of the luxuries to be happy, because he already feels ecstatic and high, consumed by love.
"Zoom Zoom" was written by Ben Carrillo along with Ana Bejarano and Harlan Silverman. The latter produces the song, mixing reggae beats and Latin guitar rhythms. Integrating his Latino roots into his music, the up-and-coming star makes sure that his lyrics represent his culture and community, "My songs have lyrics that make a difference to our culture. I write about my life and that of my people, about my opportunities, about being better every day, about the discipline that one must have to get ahead."
Ben Carrillo is off to a powerful start! With tracks like "Zoom Zoom," "Reggaeton De Guatemala," "Marijuana," and "Para Ella," the young talent is on his way to becoming one of the most influential Latin figures.
Watch the Official Video for "Zoom Zoom" here:
Listen to "Zoom Zoom" here: