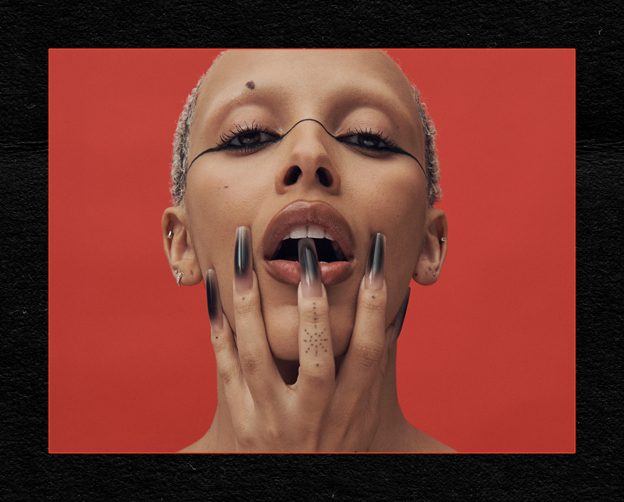 Doja Cat Announces "The Scarlet Tour"
Doja Cat is embarking on her inaugural headlining arena tour throughout North America this autumn. The highly anticipated "The Scarlet Tour" comprises 24 shows, commencing on October 31st in San Francisco and featuring stops in prominent cities such as Miami, Las Vegas, Los Angeles, and more.
Accompanying Doja Cat on select dates for these Live Nation-produced shows will be Ice Spice and Doechii, offering support as opening acts. Ticket presales will commence on June 28th, with a limited number of tickets available for the general public on June 30th at 10 a.m. local time until supplies last.
This marks Doja Cat's first-ever headlining tour, following a brief stint as a headliner with the "Amala Tour" in 2019. She initially planned to tour North America in 2020 to promote her album "Hot Pink," but the tour was postponed due to the pandemic. Furthermore, she was scheduled to open for the Weeknd's "After Hours Til Dawn" tour last year but had to cancel due to tonsil surgery. Throughout the past year and a half, Doja Cat expressed her occasional desire to quit music through social media, particularly Twitter, where she often engages with both spectators and critics. Despite her constant work, including numerous appearances at award shows and the release of her third full-length album "Planet Her," which received a Grammy nomination, she openly criticized her own discography online, labeling her last two albums as "mediocre pop" and a "cash grab" (although she later deleted those statements).
While Doja Cat hasn't released a full-length album since 2021, she recently unveiled a new single titled "Attention" on June 16th. The track showcases her rap skills and serves as a response to criticisms regarding her appearance and career choices. In a recent interview with Variety, the singer disclosed that her upcoming album will adopt a more masculine direction, although no official release date has been announced yet. The album is expected to incorporate more rap elements as Doja Cat aims to combat the persistent discrediting she faces, stating, "It's nice to just put another one in the bucket for a great rap song."