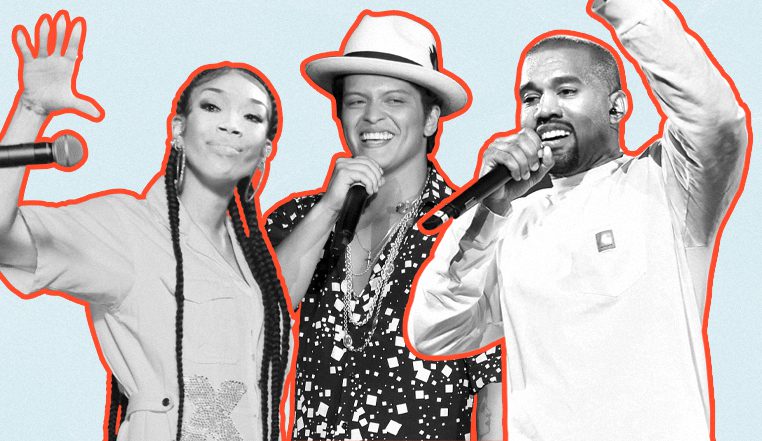 Best Songs About Friendship
Music has a unique way of expressing feelings that we may find difficult to convey through words. When it comes to our best friends, who have been there for us through thick and thin, a song lyric can be the perfect way to capture our emotions. We have compiled a list of songs that you can dedicate to your OG, the Carrie to your Miranda, the Gayle to your Oprah (or vice versa), and blast during your next girlfriend getaway or road trip.
The first song on our list is "I'll Be There For You" by The Rembrandts. The lyrics perfectly encapsulate the feeling of intense loyalty and support between best friends. The chorus is a lesson in "how to write best friend lyrics," and goes like this: "I'll be there for you, when the rain starts to pour. I'll be there for you, like I've been there before. I'll be there for you, 'cause you're there for me too."
Mariah Carey's "Any Time You Need a Friend" is the perfect song to send to a friend who's going through a tough time. The lyrics were written during a period of loneliness for Mariah Carey and offer words of comfort that anyone could benefit from when feeling alone.
Lizzo's "Good As Hell" is a BFF anthem that tackles heartbreak while serving up "forget that guy, I've got your back" vibes. The lyrics encourage the listener to let it all out and remind them that they're not alone.
Bruno Mars' "Count On Me" is a sweet and heartfelt tribute to the bond between best friends. The lyrics describe the lengths to which true friends will go to help each other out and find out what they're made of when called upon to assist.
Spice Girls' "Wannabe" is a classic throwback song that will resonate with anyone who spent their childhood choreographing playground dances and fighting over who got to be Baby.
Missy Elliott's "Best Friends" featuring Aaliyah is a song that anyone who has ever hoped their BFF would get out of a bad relationship will appreciate. The lyrics describe the desire to see one's friend happy and free from toxic relationships.
Brandy's "Best Friend" is a touching dedication to her younger brother and fellow singer, Ray J, making it a sweet BFF anthem for blood-related best friends.
Saweetie's "Best Friend" featuring Doja Cat is a recent addition to the list and features real-life friends Saweetie and Doja Cat reading each other's minds as they navigate a mansplainer. The song is an ode to female friendship and calls out toxic masculinity.
Finally, DJ Khaled's "No New Friends" featuring Drake, Rick Ross, and Lil Wayne celebrates the loyal people who have been there from the very beginning and helped the artist on his journey to success.
These songs are the perfect way to express your appreciation for your best friend and celebrate the bond you share. Whether you're going through a tough time or just want to let your friend know how much you care, these songs will definitely do the trick.