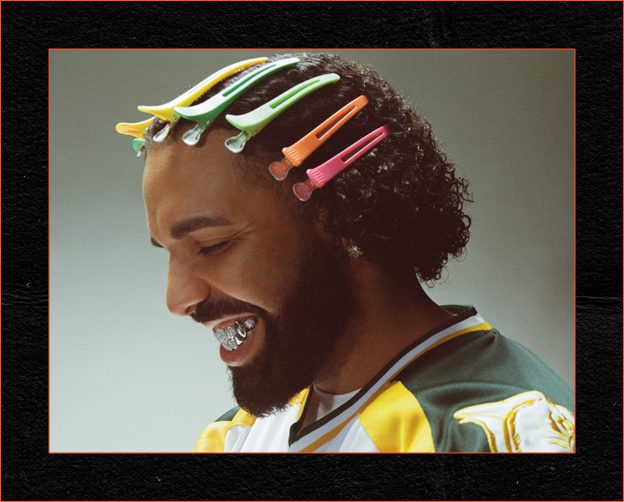 Fans Convinced Drake Dissed Rihanna and A$AP Rocky on "For All The Dogs"
In the wake of Drake's latest album drop, For All the Dogs, fans are abuzz with speculation that the Canadian rapper has not entirely moved on from his past relationship with Rihanna. Despite their breakup seven years ago, listeners have dissected the lyrics of several tracks, particularly "Fear of Heights," where they believe Drake takes veiled shots at his superstar ex-girlfriend and her current partner, A$AP Rocky.
In the opening lines of "Fear of Heights," Drake notably repeats the word "Anti," referencing Rihanna's Billboard 200 No. 1 album from 2016. He continues, addressing the rumors surrounding his lingering feelings, before seemingly directing a dig at Rocky: "That man, he still with you, he can't leave you/ Y'all go on vacation, I bet it's Antilles," with the reference to Antilles being a nod to Barbados, Rihanna's home country and a frequent vacation destination.
Rihanna is now a happily married mother of TWO and drake is still throwing subs at her… pic.twitter.com/6BmuEs75Id

— welp. (@YSLONIKA) October 6, 2023
The intrigue doesn't stop there. On "Virginia Beach," Drake appears to allude to Rihanna's achievements, mentioning a Parsons degree, an honorary degree the pop sensation holds from the Parsons School of Design. Meanwhile, on "Another Late Night," Drake takes another swipe, making a clever wordplay on A$AP Rocky's nickname: "I ain't Pretty Flacko… B—h this s–t get really Rocky."
These thinly veiled references have sparked a wildfire of discussion among fans, leaving many questioning Drake's motives and suggesting it might be time for him to move forward. Social media platforms have been flooded with reactions, ranging from disappointment to exasperation. One Twitter user expressed, "Drake dissed Rihanna and Asap Rocky and that only means one thing, it still hurts him enough to disgrace himself to the public after 6 years."
Rihanna ended her relationship with Drake years ago. Since then she's started her own makeup line, had a family, and got nominated for an Oscar. I promise you she's not worried about that man.

— ᴹᴵᴹᴵ'ˢ ☈ᴱᴵᴳᴺ ᵂᴼᴺᵀ ᴸᴱ☥ ᵁᴾ (@TheMimiReign) October 6, 2023
Another chimed in, "Drake, you flopped. Drake still crying about Rihanna 7 years later, we tired," highlighting the weariness among fans regarding this lingering narrative.
It remains to be seen how Rihanna and A$AP Rocky will respond to these subtle jabs, but for now, the intrigue surrounding Drake's latest album only continues to grow.