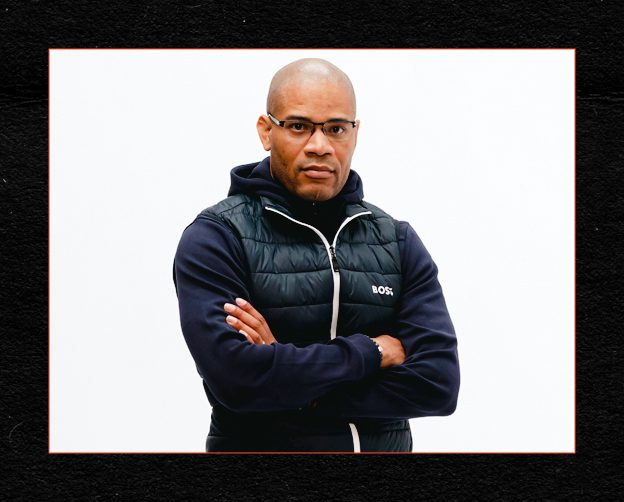 Exclusive Interview With Kai Phi Discussing His New Singles "Le Midi" & "Dream Drum"
Spin 98 had the pleasure to sit down with the talented Kai Phi, who discussed his latest releases, "Le Midi" and "Dream Drum," and how they fit into his current quadrilogy of singles. The producer drew inspiration from genres such as electronic, future garage, future soul, and boom bap, with the intention of making listeners feel intrigued and inclined to dance. He also talked about his desire to convey the excitement of discovery, consideration of quality, and thoughtful care through his music.
In addition to the new tracks, Kai Phi mentioned his upcoming single "In Dig A New," which he describes as trip-hop, emphasizing that his main goal is to create music that feels good and sounds good to listeners. He also explained the influence of artists such as Radiohead, Burial, and Flying Lotus on his creative process, citing their innovation, authenticity, and focus on the listener's experience as characteristics he strives to incorporate into his own songs.
Read the full interview below.
First off, congrats on the double release! What genres and styles inspired you to create the new singles "Le Midi" and "Dream Drum"?
Thank you for your consideration and congratulations; I genuinely do appreciate it. The genres and styles that inspired these two tracks are electronic, future garage, future soul, boom bap.
How do "Le Midi" and "Dream Drum" fit into the quadrilogy of singles you're currently releasing?
This question is interesting because I did not plan to provide a specific narrative. When making music, I am focused on creating and translating sounds that are intriguing and authentically different from what I think people have been used to hearing. My intention at all times is profoundly simple, it is to just make people do two things:
To ask themselves what they are hearing and experiencing.
To nod their heads and or want to dance.
How do they compare to your previous release "California Forever" in terms of sound?
To me, "California Forever" has a lush grandiosity; it is broad in space, with emotional depth and clarity. My intention is that it translates gratitude and awe for the rich tradition of California's music and art scene.
"Le Midi" is a journey from fun to euphoria. It captures the moments when you are in the midst of a great time, and you ask yourself how the moment will get any better, then "Le Midi" starts as the ascent to how and why things can always get better beyond what we imagine. It incorporates a thickened funk drum break with low fidelity treatment, padded with euphoric atmospheric acceleration, with supermassive echo used in moderation.
"Dream Drum" is about the what the f*ck experiential nod factor while remaining inviting and gratifying to the listener. Going back to the intention of getting the listener to be intrigued about what they are hearing and nod. "Dream Drum" is my rendition of Boom Bap and future bass electrified.
What message or emotion do you hope to convey through your music and how does that come through in these latest releases?
The authentic excitement of discovery, a sense of consideration of quality, and thoughtful care. The science of audio engineering is, at its core, the discovery and manipulation of atmospheric pressurization in search of sound. Our atmosphere is primordial, pure, ancient, and creates life, so when I discover and craft the sounds in the atmospheric medium we all cohabitate, I have a responsibility as an engineer to serve the betterment of humanity and make sure it sounds good, feels good, and or creates an engaging awareness.
In these latest releases, I always go back to what James Brown asked Macio and what my studio engineering mentor Donny Baker would always ask me. "Does it feel good, and does it sound good?" I hope my intention to convey this is clear in these latest releases.
How did you conceptualize the sound and feel of "Dream Drum," and what specific production techniques did you use to bring that vision to life?
The "Dream Drum" concept is based on a NASA audio recording of the sound of the Sun. Sound proximity determines what you hear, so I imagine deep within the Sun, there could be some of the dopest beats in the universe being played by entities beyond the definition of life forms as we know it, and the only sound NASA is only able to capture is the feedback resonance from the boundaries of our limited nondestructive proximity to the Sun.
To bring this to life, I used polyphonic synthesis of melody and bass lines that, when delayed at their maximum levels of feedback, create a similar feedback resonance to NASA's sun recording, using this sound accompanied by downward and parallel compressed and saturated boom bap drums is what lead to the creation of the sound.
"Le Midi" has an intriguing title. What is the significance of the South of France to you, and how did that influence the track?
The significance of the south of France is related to my intention to have the privilege to travel to and record at Miraval Studios. It was founded in 1977 by French pianist-composer Jacques Loussier, one of the trillest jazz pianists to ever do it. Jacques's jazz rendition of Bach's Toccata and Fugue in D Minor and the UK instrumental band SKY's rock rendition of Bach's Fugue should both be required listening for artists and engineers to show the purpose of music theory and also to expose its limitations in contrast to innovation. The studio was recently acquired and renovated by Brad Pitt and Damien Quintard, and you can tell they designed it with the single-minded goal of being a space where timeless music and recordings will continue to be made.
In making "Le Midi," I thought about what I would want to hear partying on a motor yacht in the south of France, in session at Miraval or attending Cannes, or what it may be like driving my Porsche in Monaco. In these scenarios, I will ask myself how things can get better than this?
What can we expect from your upcoming single, "In Dig A New," and how will it build on the themes and styles explored in "Le Midi" and "Dream Drum"?
"In Dig A New" is an inside joke translation for foreign English class vocabulary pronunciation of the word indigenous. Building on themes and styles, I think, is interpretive, but for a more direct response to your question, it has been "classified as" trip-hop, but my intention is that it is found to feel good, sound good, and/or make people nod in appreciation and agreement. As long as they do, I will keep creating to keep them bouncing.
How have artists like Radiohead, Burial, and Flying Lotus shaped your creative process, and how do you integrate those influences into your own tracks?
All of these artists innovate and do not let anyone define their sound, and when they release work, you have no idea of what to anticipate, but you do know you are going to hear something you have not imagined or thought of, and it will not be overly glamorized or pretentious. It will have depth, be thoughtful and authentic, and make you acknowledge your imagination's presence. You will also either get what they are translating right away, or a seed will be planted that will grow on you, and you will recognize and appreciate it when you acquire the knowledge to understand it or are ready to understand it.
Similarly, in my approach to discovering and making music, I don't really care what people classify it as or call it specific to the genre. I only care that they call it good music and that it makes them feel a mixture of emotions, resulting in enjoyment and satisfaction. These artists, in my opinion, take extra care and focus on the listener's experience of their sound, and I hope that the influence of this characteristic also translates into my approach to connecting with listeners.
Listen to "Le Midi" and "Dream Drum" on Spotify: