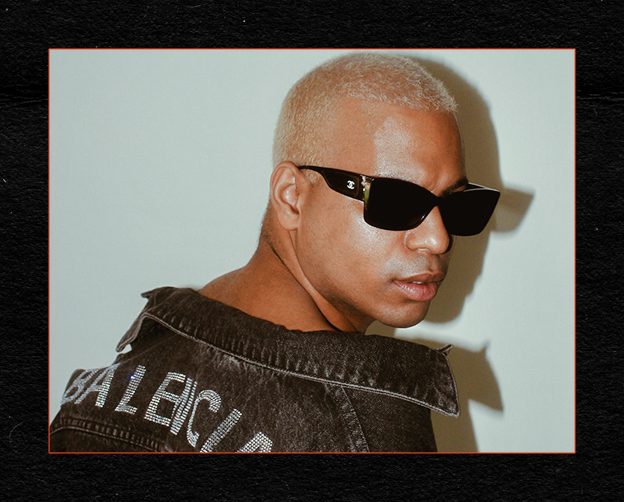 From Iconic Anthems To New Wave Empowerment: Richard Germane On "She Bad" & More
Fast-emerging talent Richard Germane's recent release, "She Bad," showcases a unique fusion of diverse musical styles and influences. Drawing inspiration from '90s iconic hits like "Macarena," the singer and songwriter revealed he wanted to create a hymn for women. To capture the essence of female empowerment, he curated a playlist of unforgettable anthems, immersing himself in that headspace during the creative process.
"She Bad" conveys a strong and empowering message, reflecting Germane's personal experiences and observations. Having been raised by a single mother who gracefully juggled glamor and the responsibility of raising five children, he considers her as his superhero and the muse of this new single. In our interview, Richard highlights the need to redefine the archetype of female empowerment, going beyond external appearances, and ushering in a new wave that embraces women for their entire being.
Read below to find out more about Richard Germane.
"She Bad" showcases a unique fusion of diverse musical styles and influences. Could you provide us with more insight into the specific genres and artists that served as inspiration for the sound of this song?
I got really inspired by world music. Especially music from '90s iconic anthems like "Macarena." I wanted it to be an anthem for women so I made a playlist with really iconic female anthems and put it in that headspace.
The lyrics of "She Bad" convey a strong and empowering message. Can you expand on the themes explored in the song and how they resonate with your personal experiences or observations?
I grew up with a single mom and I saw her do so much, she held the house down but I remember her being very glamorous but also taking care of five kids by herself. She's my superhero.
Also, there are a lot of female rappers that kind of fit the archetype of what it means to be a baddie and cute, but I think women are more than their bodies. It's time for a new wave.
Collaborations in the music industry often lead to exciting and unexpected outcomes. Are there any artists or producers that you would like to work with in the future?
I really want to work with T-PAIN & M.I.A. Also, SIA as a songwriter, I would love to work with her. My ultimate dream collaboration would be TIMBALAND.
Can you tell us about the influence of your mother's artistic talents on your decision to pursue acting and vocal lessons at a young age?
My mother saw something in me early on and pushed me to do this and become a student.
Fans often interpret songs in different ways and relate them to their own personal experiences. What are your aspirations for the impact of "She Bad" on your audience? Are there certain emotions or messages that you intend to evoke through this release?
I would love for people to feel more confident when they listen to this record and also have a little fun.
How important is it for you, as an artist, to use your platform to promote inclusivity and empowerment?
It's extremely important to me, especially considering the modern climate that we're in. For me being a member of the LGBT community I wanted to make something with a deeper message than Vogue, Twerk, and Slay. I believe sometimes through adversity there are internal stereotypes that habitually develop. I want to show people that we're more than our sexuality and we can exist in various spaces.
You constantly emphasize on the significance of authenticity. How does "She Bad" embody your genuine artistic expression, and which elements of the song do you believe truly capture your distinctive style and vision?
I am really being true to myself with my music. I think what embodies this authenticity the most is the lyrical content. I wanted it to feel more like a celebration of diversity as opposed to an attack or a space that's competitive.
Listen to "She Bad" here: