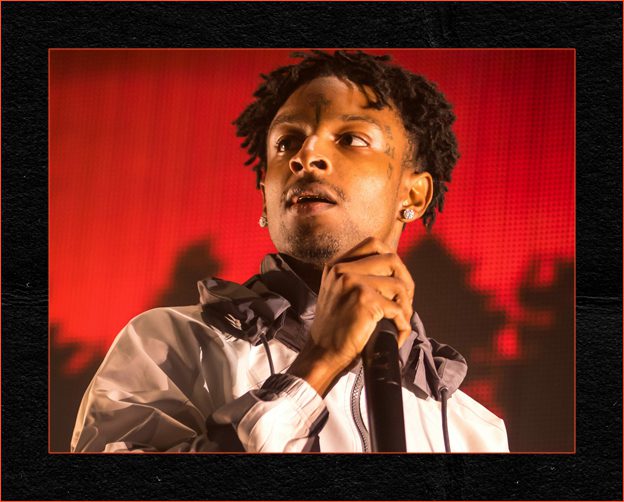 "Her Loss" Wins Hip Hop Album of the Year at 2023 BET Hip Hop Awards
In a night filled with dazzling performances and electrifying energy, the 2023 BET Hip Hop Awards crowned Drake and 21 Savage's collaborative masterpiece, "Her Loss," as the Hip Hop Album of the Year. The prestigious accolade, celebrated at the Cobb Energy Performing Arts Center in Atlanta on October 3 and broadcasted on BET this October 10, marked a triumphant moment for the acclaimed artists.
"Her Loss," released on November 4, 2022, swiftly ascended to the top of the musical hierarchy, debuting at No. 1 on the Billboard 200 chart. Its stellar performance was underscored by the impressive sale of 404,000 album-equivalent units within the first week of its release, solidifying its status as a monumental album in the hip-hop realm.
JUST IN: Drake and 21 Savage's Her Loss wins Hip Hop Album of the Year at 2023 BET Hip Hop Awards.

➡️ https://t.co/4XVIgYpOc3 pic.twitter.com/d4OUVQ2bG0

— XXL Magazine (@XXL) October 11, 2023
This remarkable victory came as no surprise to fans and critics alike, considering the album's exceptional competition. Among the nominees were GloRilla's "Anyways," Life's Great…," Coi Leray's "Coi," DJ Khaled's "God Did," Metro Boomin's "Heroes & Villains," Jack Harlow's "Jackman," Lil Uzi Vert's "Pink Tape," and Megan Thee Stallion's "Traumazine." Despite the fierce competition, "Her Loss" emerged as the shining beacon of creativity and talent, securing its place as a groundbreaking hip-hop masterpiece.
Hosted by the charismatic Fat Joe for the second consecutive year, the 2023 BET Hip Hop Awards night was a star-studded affair, attended by the biggest names in the industry. Cardi B and 21 Savage led the pack with an astounding 12 nominations each, while Drake closely followed with nine nominations, reflecting their immense influence and artistic prowess in the hip-hop world.
Amidst the celebration of contemporary artists, the night also paid tribute to the roots of hip-hop. The legendary Marley Marl was honored with the prestigious I Am Hip Hop award, a testament to his enduring legacy and contributions to the genre. Additionally, the influential duo of Timbaland and Swizz Beatz received the Cultural Influence Award, recognizing their significant impact on shaping the cultural landscape of hip-hop.