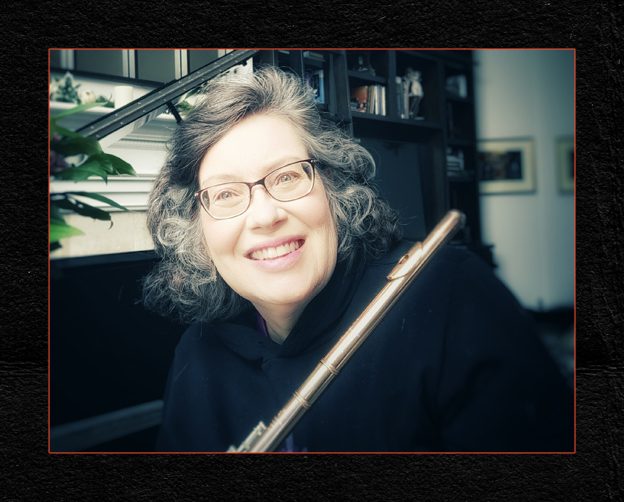 Peg Luke Breaks Down "The Lord's Prayer" & Reveals Details On New Christmas Project
Award-winning musician and composer, Peg Luke, recently shared "The Lord's Prayer," which was originally part of her Psalm Space project. During an exclusive interview, the Grammy and Emmy-nominated artist shared her reasons for reissuing it as a standalone release, explaining that the song's message of forgiveness and love transcends time and culture, making it a universal anthem that speaks to people of all ages and backgrounds.
The multi-instrumentalist was inspired to create this composition when her mother recited the prayer in the hospital during a difficult time. She believes that the piece can bring comfort to others who may be going through grief and loss, and hopes that her music can help to ease their pain.
Peg Luke also offers an exciting glimpse into her upcoming releases, which include new singles and a highly anticipated 2023 Christmas project. This forthcoming record promises to feature a perfect blend of both classic and original melodies.
Read the full interview below.
We're excited to hear your latest, "The Lord's Prayer," which was originally part of your Psalm Space project. Why did you choose to reissue it as a standalone release and what makes this piece special to you? We're also curious if you have any plans to revisit other songs from the album and give them new life in the future.
I chose to reissue my "The Lord's Prayer" at this time because it is timeless. The message of Jesus's prayer stands alone. And when do we not need a prayer of forgiveness and love? Psalm Space as a project is a legacy piece for me and I feel more people need this healing message that brought me to compose such a huge piece of literature. I am drawn to the Psalms and I always consider reissuing any of the songs that I composed for this project. Be watching!
How did your mother's recitation of "The Lord's Prayer" in the hospital inspire you to create this piece, and what emotions were you feeling during that moment?
I did not know that I was going to create this piece. There was something about the way that my mother spoke this prayer in the final days of her life. I was sad, no doubt about it, but I was also in complete awe. My mother had unbelievable faith. She had been through much pain and loss in her life, but her faith spoke through the rough patches. That was an unbelievable example for me and an extraordinary gift that she gave me. "The Lord's Prayer" was a culmination of that gift.
In "The Lord's Prayer," you touch on the topic of grief and loss. How do you hope this piece can help others who may be experiencing similar emotions?
Grief and loss are a part of life. There is no getting around it. What makes us stronger, builds our character. Having God in our lives is a healing element that goes beyond words. God's healing power is essential to know that we are truly loved, no matter what has happened in our lives. "The Lord's Prayer", I feel, is one of the closest ways we can receive God's testament for our lives. Who does not want to be healed? Who does not want to be forgiven? Who does not want to be loved?
Your previous album, Psalm Space, included collaborations with several musicians. Can you talk about how you approached working with these artists and what you learned from those experiences?
There were so many incredible artists on this project from orchestra members to choir members to soloists to producers to audio techs to videographers, I cannot thank them enough for making this project epic. Then you have all the people behind the scenes, the management, the media and most importantly, the audience. I can't single out individuals because the individuals made a whole. And that whole thing is unbelievable! By the way, I tried to work with these artists as if they were the creators. They had a voice, and they still have a voice. Respect, kindness, and integrity for the process was the way that I tried to treat all these artists.
Throughout your career, you've created music that offers comfort, hope, and healing to listeners. How important is it for you to connect with your audience in this way, and what motivates you to continue creating such meaningful works?
It is a calling for sure. I am called by God to create music that heals, inspires, and tells of God's incredible love for each and every one of us. How can I not wake up in the morning and be inspired by this task given to me? I am the messenger.
"God Will Be My Peace," "The Greatest Gift," and "I Am Home, Lord" are all incredibly moving and impactful songs. Could you share with us your approach to crafting such powerful works, and what you hope listeners will take away from each of these releases?"
I try to stay as true to what I am given (invisible inspiration) and then put it down on the written page. It's not always the most exciting and up-to-date Christian music, but I am taking what I am given from the unwritten to the written. Perhaps this music will stay important after I'm gone but whatever the case may be, I tried to follow what God has given me. The unwritten gift that touches souls in need of love, healing, and forgiveness.
Can you give us a sneak peek into what you have in store for your fans? We heard that you're developing a Christmas project. Have you decided on the title and the tracklist? Will it feature famous holiday songs or your own original tracks?
Thank you for asking about this. I have new singles coming out and an incredible 2023 Christmas project that I am working on with my multi grammy winning producer, Neal Merrick Blackwood. It is indeed so exciting. The Christmas project will include both well-known melodies and brand-new Peg Luke melodies. I can't wait to bring all this new music to you. I thank God and all the talent around me so that I can continue this unique and incredible career of composing and performing important music for all of you!
Listen to "The Lord's Prayer" here: