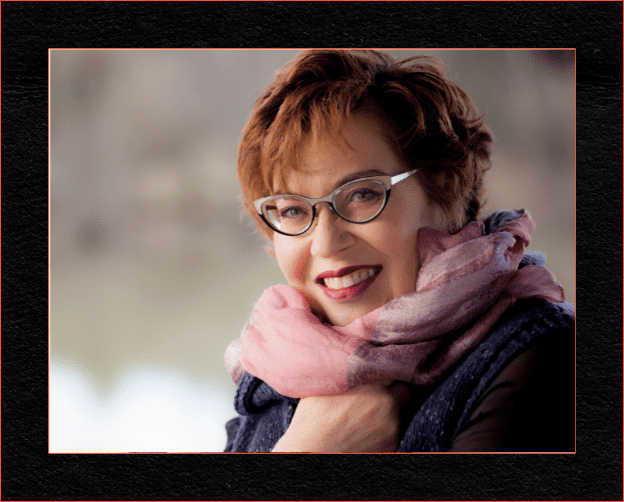 Peg Luke On Revitalizing "Amazing Grace" & Upcoming Single "Dirt Under His Nails"
Peg Luke discusses her approach to reimagining "Amazing Grace" while maintaining its traditional essence. She emphasizes the universality of the song, how it transcends religious boundaries and brings people together. The virtuoso artist describes her unique experience of hearing the song in a bar room setting, which influenced the atmosphere she aimed to capture in her version.
Working with producer Dean Miller, she found a unique dynamic that led to a successful collaboration, even though they work remotely. The core message of "Amazing Grace" deeply touches Peg, particularly the concept of universal love and forgiveness. The first verse holds immense meaning for her, providing healing and acceptance. Luke plans to continue creating both original compositions and new renditions of classic hymns in her upcoming projects, including an original titled "Dirt Under His Nails."
"Amazing Grace" has an illustrious history. How did you strike a balance between honoring its traditional essence and infusing it with your distinctive style?
I grew up listening and singing "Amazing Grace" in church and beyond. The thing I love about this well known melody and touching lyric is that it seems to "jump over" religious denominations and places where it can be appropriately sung. It joins people of all ethnicities and class order together. You hear it sung in all places from communion to funerals.
Where I heard my version of it sung was in a dark dusty old bar room accompanied by an old piano with wet rings and cigarette burns on its cover. I think my producer for this single, the iconic Dean Miller whose famous father, Roger Miller (known for the legendary hit "King Of The Road") did a fantastic job at capturing this image and feel with his amazing Nashville studio musicians. I wanted the piece to sound a bit worn out with an old hint of the classic sound. I think we achieved it.
Your collaborations with Dean Miller have consistently been remarkable. How did the dynamic of working with him on "Amazing Grace" compare to your previous projects?
A little background on how I met Dean. He approached me very casually on a famous social media site and he mentioned that he thought he could help me. Now, I have a lot of people approach me on social media claiming they can help me and my career and I usually press the "delete" button. But for some reason, I felt different about Dean's offer. I had just lost one of my producers to a huge promotion in his music career, so I needed a producer. Somehow I decided to take a chance on working with Dean and it just seems to work in its own strange way. We do things remotely because I live in Colorado and his studio is located in Tennessee. Call it kismet if you will. What I love about the relationship is that he works with the finest gigging musicians in Nashville but yet the atmosphere is very chill. It is fantastic. Perhaps that's why our end product is gaining attention.
Could you share a moment when the core message of "Amazing Grace" deeply touched your personal life?
I always get choked up when I sing the words about "saving a wretch like me." I still can't understand the "universal love concept" that God represents. I can't always wrap my human mind around the fact that God forgives us and we are His children. The lyrics go deep into my soul. The song represents hope times hundred. I think that is why the tune is so beloved.
Every line of the hymn carries deep meaning. Is there a specific verse from "Amazing Grace" that resonates with you profoundly?
Like I mentioned earlier, I think that the first verse which I believe is the most well known takes me from wherever I am currently at emotionally, mentally, physically and transports me to the place of healing and acceptance. "Amazing Grace, how sweet the sound…" It saves us!
With so many upcoming projects, can your audience expect more classic hymn renditions, or are there new compositions on the horizon?
My answer to your question is simply: yes. You can expect more original and new remakes of old hymn tunes coming up. Currently, I am finishing up a Peg Luke original with Dean Miller titled, "Dirt Under His Nails." I will also be remaking several old hymn tunes including, "Softly and Tenderly, Jesus is Calling." I am also finishing up my very first Christmas project with multi Grammy winning producer Neal Merrick Blackwood. That project is due to be released early November 2023. It is an exciting time. I am forever grateful.
Listen to "Amazing Grace" here: