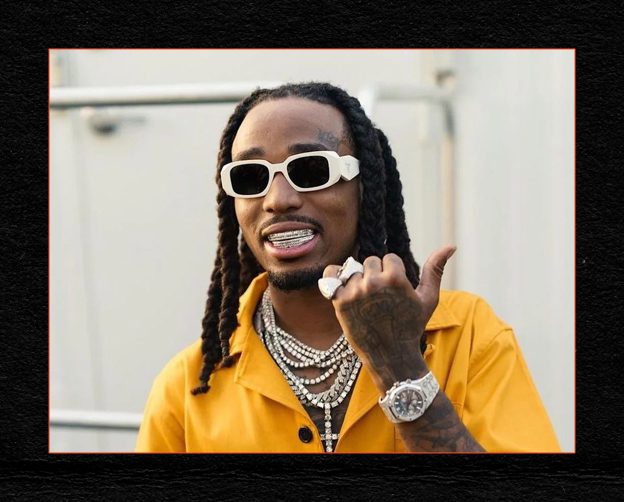 Quavo Shares Video for New Song "Honey Bun"
Quavo has released a new song, "Honey Bun," which pays tribute to his late nephew and Migos member, Takeoff. The song reflects on the rapper's mourning of Takeoff while the rest of the world watches from afar. In the song, Quavo raps, "I got a reason to slide, I got a reason to ride / I got a reason to slidе, I got a reason to ride," as he struggles with his emotions. He also mentions the difficulty of going outside without a mask on and letting people see his emotions.
The accompanying music video shows Quavo alone, planning a heist. This visual element further highlights the sense of isolation and sadness conveyed in the song's lyrics.
This is not the first time Quavo has paid tribute to Takeoff in his music. In January, he released "Without You," which was his first song since Takeoff's tragic passing in November 2022. The emotional track featured Quavo rapping about the pain of losing his nephew and how it has affected him.
Last month, Quavo dropped "Greatness," where he continued to mourn Takeoff and shut down any rumors of a Migos reunion. These songs demonstrate the deep bond between Quavo and Takeoff and the impact of Takeoff's loss on Quavo's life and music.
Listen to "Honey Bun" and watch the music video below. The song's poignant lyrics and visuals showcase the emotional weight of losing a loved one and the struggle to cope with grief in the public eye.