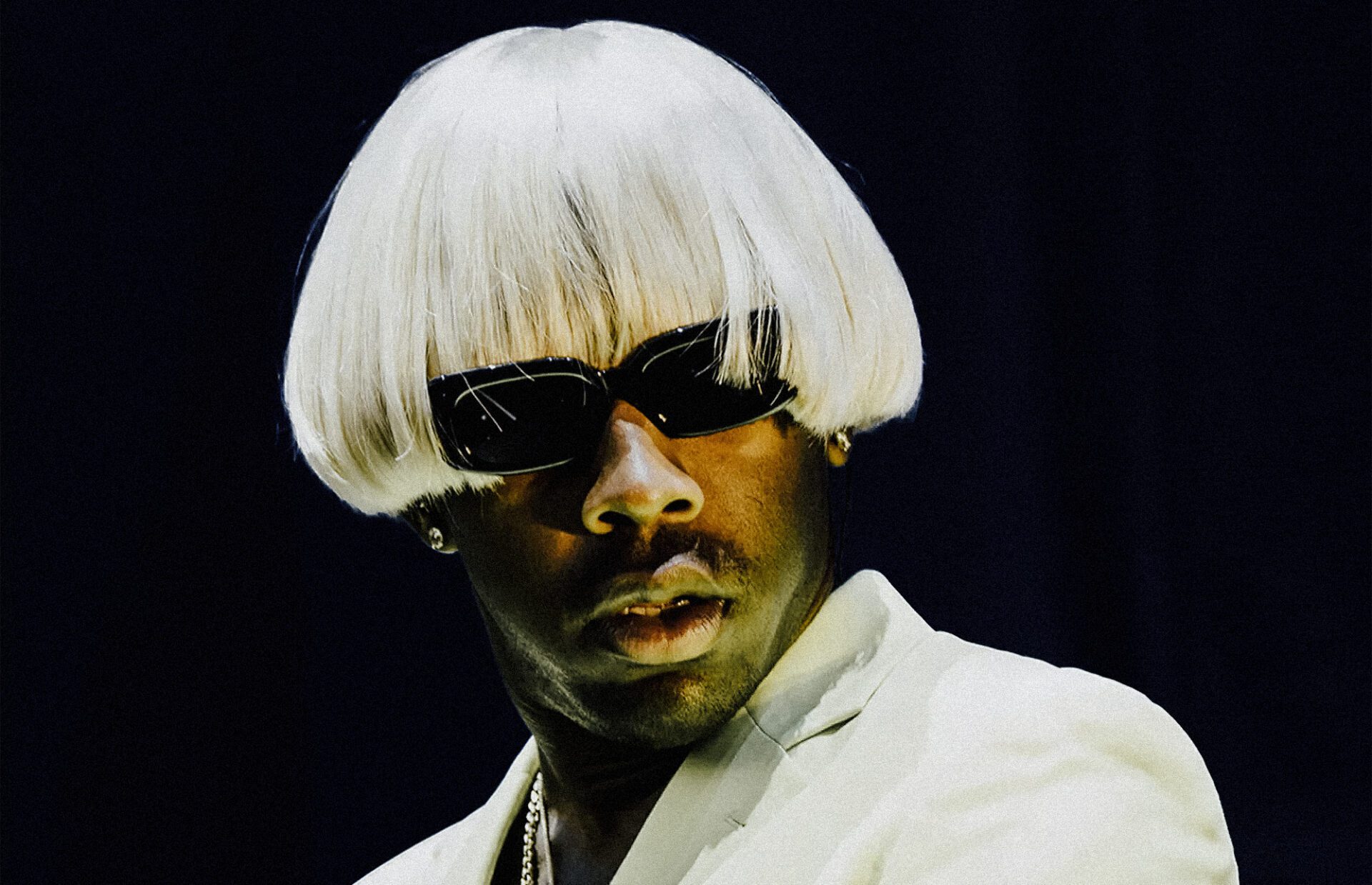 Tyler, the Creator Drops a Deluxe Edition of "Call Me If You Get Lost"
Tyler, the Creator has released a deluxe version of his 2021 album "Call Me If You Get Lost" with eight new tracks. The additional songs feature guest appearances from his frequent collaborators A$AP Rocky, Vince Staples, and YG. Tyler stated that this album was the first where he had to leave "a lot of songs" behind, and he wanted to share some of the ones he liked the most.
The physical edition of the album, "Call Me If You Get Lost": The Estate Sale, includes a limited edition 3xLP Geneva Blue vinyl and CD, both of which come with a 28-page booklet. The vinyl for the original edition has also been restocked on Tyler's website. In anticipation of the album's release, Tyler shared the first preview, "DOGTOOTH," which flaunts his wealth and boasts about his status as an artist. He followed up with "Sorry Not Sorry," a song that confronts his past.
"Call Me If You Get Lost" has not only topped our Top 50 albums list of 2021 but also earned Tyler his second Grammy for Best Rap Album. It set a record for the largest vinyl sales week for a hip-hop album when it was released on vinyl in April 2021.
You can stream the deluxe edition of "Call Me If You Get Lost" on Apple Music or Spotify.