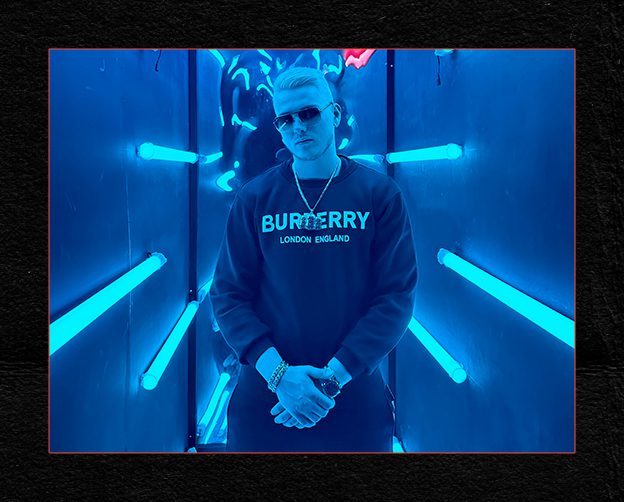 "Big Time" Artist Don Modus Reveals Why He Got Into Rapping
Don Modus, a rising Hip Hop artist hailing from the Big Apple, is quickly making his way to the upper echelon of the game with his latest release "Big Time." The new track is a follow-up to his successful collaboration with San Diego artist Iz Sosa on "East 2 West," and features production from the talented Dapp Fetti. To complement the song's gritty vibe, the accompanying music video was shot in Atlanta.
Modus's unique style and passion for the genre have won him a growing fan base, and he's definitely an artist to keep an eye on as he climbs the ranks in the Hip Hop world. "Big Time," recorded in Don Modus's personal studio, showcases the rapper's raw and unfiltered delivery, characterized by his hard-hitting flow that hits like a freight train.
"Coming off the top, my flow raw like I'm Pablo/ trapper and a rapper, women say they love the combo/ Calling me a Angel while my opps yell out diablo' Chip up on my shoulder but I swear this ain't no nacho/Money over hoes yea you know I rep the motto/ Show you how it goes, choose my bro before a thot yo/ All about the family like my last name soprano/ Every move I make, modus gang came with the follow," raps Don, showcasing his raw energy and irresistible charisma.
Don recently admitted: "My background and my life stories are the only reasons I'm rapping. I never grew up wanting to be a rapper. It wasn't until I was seeing the parallels between my life and popular rap music that I became interested. Then once I began to pursue this career it just led to more and more stories. I honestly feel like I've got one of the most unique backgrounds out there and can't wait to release more music that builds on it."
In "Big Time," Don takes his music to the next level, demonstrating his willingness to explore new musical frontiers. Driven by his passion and dedication to his craft, Modus is making an increasingly significant impact on the industry, with a steady stream of new hits planned for the future. The rapper's raw talent and unique style have won him a legion of fans, and his continued growth and evolution promise to keep the Hip Hop world on its toes.
Watch the official music video for "Big Time" here:
Listen to "Big Time" on Spotify: