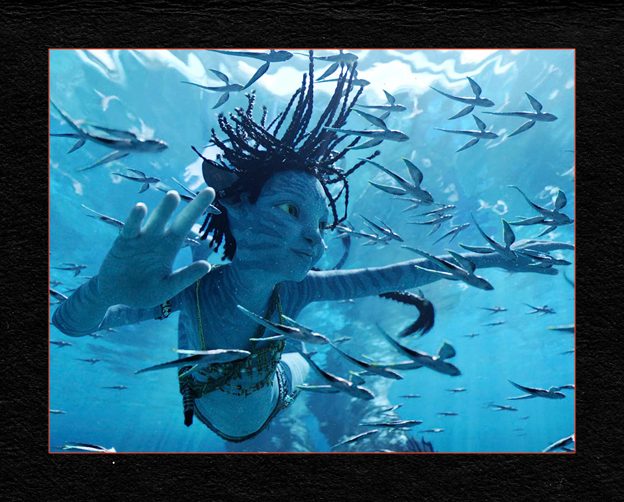 Second Best Wednesday For Cameron's Avatar: Way Of Water
Arguably the best action director James Cameron is back with Avatar 2, and you know you love it! The comeback of 2009's film, which went on to be the highest-grossing movie ever, is out now and has already made $14.3 million at 4202 theatres as the second best Wednesday of 2022, beat only by Top Gun: Maverick and only by half a million dollars! The numbers speak for themselves, and Avatar: Way Of Water has high expectations of making $90 million on Christmas weekend.
It's all about the water for Avatar 2, and you might not have known it but, as Collider reports, "Acting as Pandora's oceans, a massive performance tank was built for the actors to swim around and act in. This gargantuan pool was 32 feet deep, holding a staggering 90,000 gallons. In order to achieve convincing underwater set pieces, the actors had to learn how to hold their breath for several minutes at a time and actually perform under the surface – mo-cap suits and all."
"The Way of Water has the best effects in movie history. This is far from a hot take, but there are many naysayers out in the wild right now trying to bring down this movie's accomplishments, and it's nothing but a bunch of heresy!" Samuel Williamson said in his article.