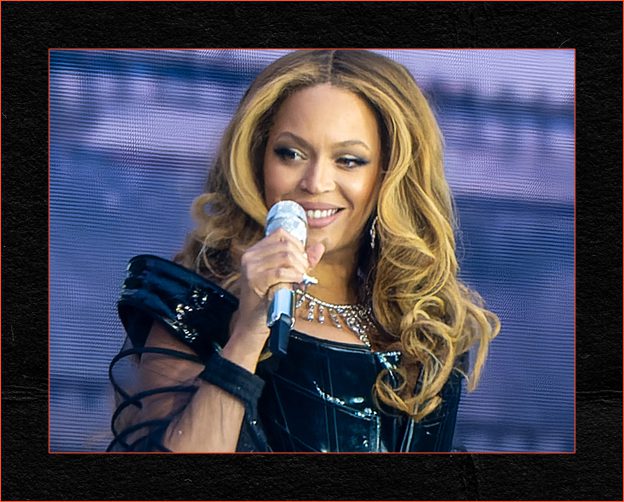 Beyoncé Pays $100K to Extend D.C. Metro Train Hours For Fans
Beyoncé, the unstoppable force of talent and compassion, exhibited her unwavering commitment to her fans' well-being during her recent performance on August 6 at Washington, D.C.'s FedEx Field. As torrential rain and lightning threatened the evening's plans, the Grammy-winning songstress took decisive action, ensuring her fans' safety and comfort throughout the unexpected turn of events.
Attendees of the electrifying show found themselves unexpectedly caught in the midst of heavy rain and lightning, prompting a shelter-in-place advisory from the Twitter account for FedEx Field. Beyoncé's timely intervention came to the forefront as she recognized the situation's gravity and swiftly arranged for a remarkable gesture. Determined to safeguard her fans' experience, she reportedly paid a remarkable sum of $100,000 to extend the operational hours of local train stations.
This extraordinary move allowed concertgoers to commute home safely, alleviating any concerns about transportation disruptions caused by the inclement weather. The Washington Metropolitan Area Transit Authority echoed Beyoncé's initiative in a press release, confirming the extension of train services and operational expenses to cover the cost of additional hours and ensure smooth travel arrangements for the attendees.
The videos circulating online capture the remarkable scene that unfolded amidst the storm. As fans sought shelter within the stadium's concourses and ramps, the sense of unity and camaraderie among Beyoncé's devoted following shone brightly. The artist's genuine concern for her fans resonated profoundly, as she tirelessly worked to overcome the challenges posed by Mother Nature.
Despite the initial setback, Beyoncé's unmatched determination prevailed, and she triumphantly graced the stage to deliver a sensational performance later that night. The concert marked the second of two remarkable shows at FedEx Field, leaving an indelible imprint on both the artist and her adoring audience.