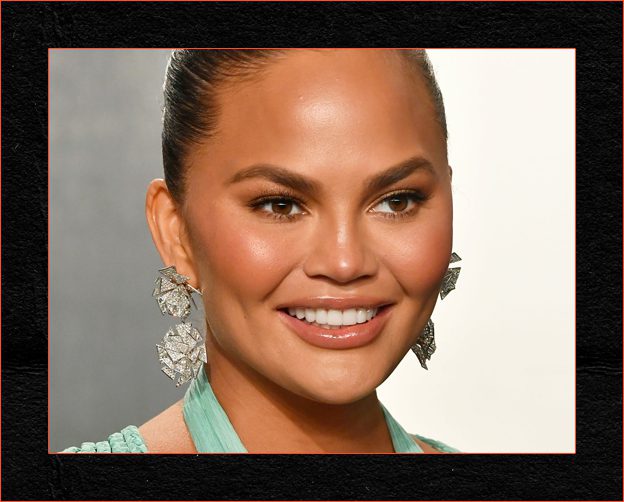 Chrissy Teigen on Meeting "Flying Spermatozoa" at Drake Show: "Smaller Than I Imagined"
Drake's recent onstage stunt involving flying spermatozoa has managed to raise a few eyebrows, but it seems John Legend's wife, Chrissy Teigen, had her own unique take on the spectacle. The model and television personality didn't hesitate to express her thoughts on the matter, humorously admitting that she was hoping for something a bit more substantial.
The buzz around Drake's "airborne sperm parade" started when he and 21 Savage launched their It's All A Blur Tour in Chicago back in July. The unconventional visual element quickly grabbed headlines and fueled discussions within the music community.
Teigen, who was present at the 6 God's Los Angeles concert on Tuesday (August 22), shared her perspective on the experience via Instagram. She posted a selfie from the show alongside the caption, "Drake! I met the flying spermatozoa backstage! Much smaller than I imagined but still very impactful."
Known for her candid humor, Teigen didn't stop there. She shared another picture, this time standing next to the very same floating sperm in question backstage. The image playfully underscored her humorous take on the matter, highlighting that the spectacle's impact might be undeniable even if its size left her slightly underwhelmed.