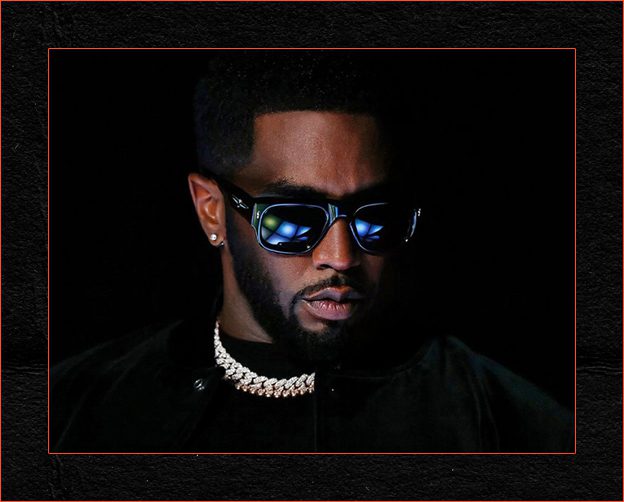 Diddy Announces First New Album In 17 Years
Reigniting the R&B flame with his signature style, Diddy, now going by Love, has set the stage for his eagerly anticipated record, "The Love Album: Off the Grid," due for release on September 15th. The Grammy-winning producer and rapper has masterfully blended his personal journey with his musical prowess, creating a trailblazing album that marks his first solo studio venture since 2006's "Press Play."
Diddy's announcement unfolded through a lavish trailer shared across his social media platforms. In it, he delves into the core of his motivations, candidly discussing his tumultuous experiences within the music industry and the echoes of heartbreak. "My heart has been broken. I still have that question of, like, 'Will I ever love again?'" he ponders introspectively.
The nearly four-minute trailer presents glimpses of the album's genesis, interwoven with poignant moments from his life, including dances with his late partner Kim Porter and heartwarming interactions with his 10-month-old daughter, Love Sean Combs, a precious addition to his family with cyber security specialist Dana Tran. The teaser also provides a peek into the recording process and candid moments shared with fellow artists, notably Yung Miami of City Girls.
An all-star cast is evident in the trailer, featuring artists like Justin Bieber, Swae Lee, Mary J. Blige, Babyface, Jozzy, French Montana, DJ Khaled, Teyana Taylor, and 21 Savage. These collaborations underline the album's genre-spanning allure, embodying Diddy's creative philosophy.
Beyond the musical aspect, the trailer offers a glimpse into Diddy's personal journey, including his quest for balance amidst the pressures of fame and the intricate tapestry of the entertainment industry. It portrays his escapes to a private island sans his phone and his dedication to holistic well-being, encompassing physical, mental, and emotional realms.
The announcement of "The Love Album: Off the Grid" arrives after a series of impactful singles from Diddy. Notable releases include "Gotta Move On," a collaboration with Bryson Tiller that peaked at No. 79 on the Billboard Hot 100, and the PARTYNEXTDOOR-featuring "Sex in the Porsche." This year, his collaboration with City Girls and Fabolous on "Act Bad," along with his appearance on the official remix of Metro Boomin's "Creepin'" (with The Weeknd and 21 Savage), have further solidified his artistic presence. Both "Creepin'" and "Gotta Move On" secured nominations at the 2023 MTV Video Music Awards in various categories.