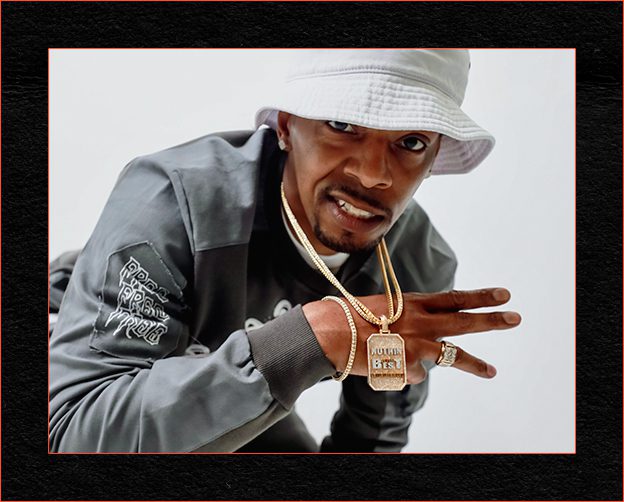 Unfiltered Insights With Ya Boi L.I.V.E: Embracing Success, Hip-Hop Legacy, & Fresh Sounds
In a candid conversation with Ya Boi L.I.V.E, the phenomenal rapper reflects on the overwhelmingly positive feedback for his new single, "I Don't C Nobody," ft. A-La Da Analist. He notes that the song's resonance stems from its expression of relatable emotions, and confirms plans to release a visual accompaniment for the track.
When asked about appearing in a classic hip-hop music video, he chooses the Wu-Tang Clan's "C.R.E.A.M." for its depiction of overcoming challenges. Ya Boi envisions his presence adding a representation of his hometown's underdog journey. The hip-hop artist also confidently asserts his readiness to face any iconic hip-hop duo from history.
Having transformed his life from legal troubles, he emphasizes the lessons learned from experience. Ya Boi openly discusses inviting historical figures to a concert, including Martin Luther King Jr., Malcolm X, and Rakim, picturing their pride in the progress of black people. He also hints at his upcoming single, "Believe Me," incorporating the unique Long Island sound, and reveals collaborations and solo projects in the pipeline.
What's your take on the feedback for your new single? After the successful "What Chu Working Wit" video, do you have intentions to release visuals for "I Don't C Nobody"?
The feedback has been nothing but positive. I knew that song would resonate with people because it's expressing a way I'm sure lots of people have felt before or might be feeling at this moment. Also, I definitely plan on releasing a visual to support the record so stay tuned.
In this song, you mention embracing the luxurious side of success. If you could appear in any classic hip-hop music video shoot and share your present lifestyle, which one would you choose, and how might your presence alter that scene's dynamic?
That's a hard one, but I guess I would say C.R.E.A.M. by the Wu-Tang Clan. The video tells the story of kids coming of age in a time where you had to grow up quickly and teach yourself how to survive. If I were in the video, I would've been a representation of that but from where I'm from. Staten Island and Long Island have both been underdogs at certain points until they had breakthroughs in the hip-hop game.
The outro of "I Don't C Nobody" challenges others to step up, hinting at a lack of true contenders so far. If you were to host a rap battle between you and another iconic hip-hop group from a different era, who would you pit against and how do you think the battle would unfold?
Honestly, me and my brother would go up against any two-man group from any era and if I told you I thought we would lose, it would definitely be a lie. I'm just saying no games played over here, this is fair play.
You've overcome many challenges to arrive at your present state, even dealing with legal problems related to drug-related activities such as distribution and possession. How did you reshape your life? Was there a pivotal moment that motivated your choice to relocate to New York for a fresh start?
I changed my life around by realizing where I made mistakes and how to not let them happen again. Some of life's best lessons come from experience. Actually going through something good or bad to me is the best way to learn. I moved back to NY when everything around me started to fall apart from being arrested facing 5-15yrs. My girlfriend at the time was ready to move on and my funds were almost gone due to my legal issues, so I had to take a step back and regroup, which turned out to be the right idea.
If you had the chance to invite three historical figures—whether from the music world or beyond—to your sold-out concert, who would you go for? How do you think they'd react to your performance and music?
I would invite Martin Luther King Jr. or Malcolm X. Either one would be proud to see how far black people have come. I would have to include Rakim, because he's considered the GOAT and lets not forget he's from Long Island, so I would definitely want his approval. And lastly, maybe Nipsey Hussle, because he would definitely respect a person believing in themselves and making something out of nothing, which is what I've done. Overall I think everyone would be impressed and be happy they went to the show.
When will your next single come out, and what's its title? You mentioned incorporating more of the Long Island sound into your music. Could you provide more details about that? Will the upcoming releases involve collaborations or solo projects?
The next single will be dropping on 9/1 and it's called "Believe Me," featuring Big C & A-La Da Analist. The music I make is the sound of L.I. It's a vibe that differs from the rest of NYC or New York as a whole from my rhyme patterns to the concepts the whole aura is of Long Island. You can expect a variety of collaborations as well as new solo material in the upcoming weeks.
As summer draws to a close, are there any future end-of-season shows that your fans should be aware of?
No shows at the moment, but that can change at any time. Follow me @Livewire631 on all platforms to stay tuned in.
Listen to "I Don't C Nobody" below: