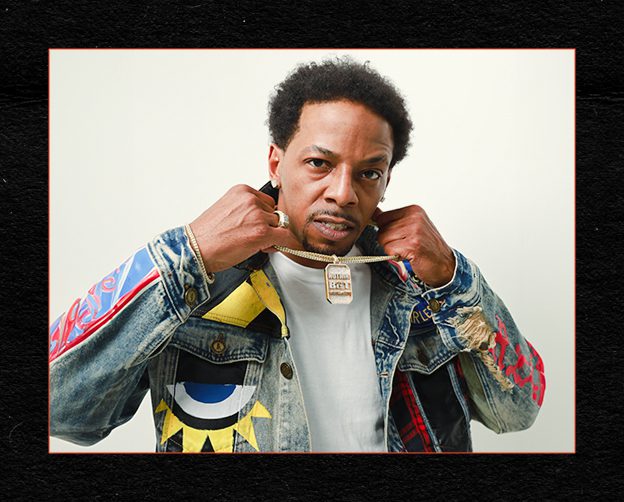 Ya Boi L.I.V.E's "What Chu Working Wit" Propels His Rise in the NY Hip-Hop Scene
Ya Boi L.I.V.E, the rising star of the NY hip-hop community, is taking the music scene by storm with his latest release, "What Chu Working Wit." This electrifying banger has enticed audiences with its infectious energy and seamless flow, but it's the accompanying visuals that truly elevate the experience.
Recently, the rapper shared insights into the creative process behind the music video. Ya Boi L.I.V.E revealed that the visuals were a result of intense brainstorming and idea sharing between himself and A-La Da Analist, his longtime collaborator and friend. The chemistry between these two artists is undeniable, and their synergy shines through in every frame.
Known for his unique blend of hip-hop, R&B, and soul, Ya Boi L.I.V.E effortlessly incorporates these distinct genres into his music. The fusion of styles not only attracts him but also resonates deeply with his audience. It's a reflection of his diverse musical influences growing up, an homage to the sounds that shaped him as an artist.
"What Chu Working Wit" is a representation of Ya Boi L.I.V.E's broader artistic vision. It symbolizes the importance of having fun and enjoying the creative process. Amidst his impressive repertoire, one song holds immense sentimental value for him – "Mommy Dearest," a touching tribute to his late mother. But, his favorite track remains "FP 4 life," which he dedicates to his craft and his loyal fanbase.
In the vibrant and ever-evolving New York hip-hop scene, Ya Boi L.I.V.E continues to stay true to his authentic sound. By consistently delivering quality music, the rapper contributes to the rich tapestry of the city's musical heritage. Armed with a distinctive style and an irresistible charisma, the artist commands attention as a powerhouse, bound to create a significant influence within the industry.
Watch the official music video for "What Chu Working Wit" below:
Listen to "What Chu Working Wit" here: