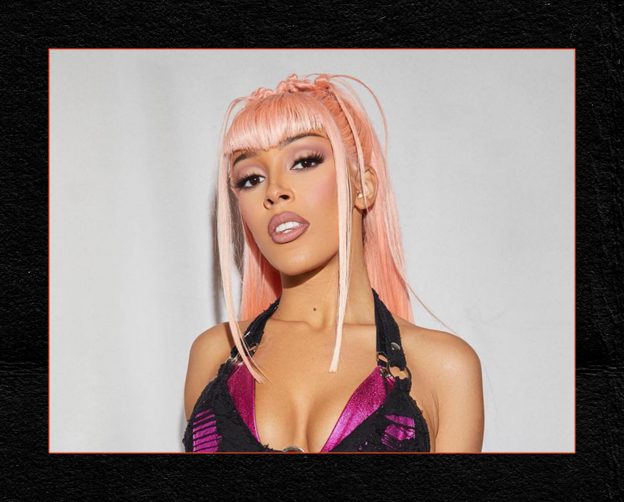 Doja Cat Reacts To Losing Her Blue Tick On Twitter
Doja Cat has recently made a statement regarding the blue checkmark on Twitter in response to Elon Musk's announcement that legacy verified accounts would be abolished. In a tweet, Doja Cat declared that "only fans have blue ticks," implying that only those who have a subscription on the adult entertainment site should have the blue checkmark.
only fans have blue ticks. https://t.co/FvYMiEBSSV

— DOJA CAT (@DojaCat) April 11, 2023
Elon Musk originally stated that the deadline for removing all legacy verified badges would be April Fool's Day, but he later changed it to 4/20. It remains unclear whether he will follow through on his promise, given his previous actions, such as using the Dogecoin logo as the new Twitter logo amid a $258 billion racketeering lawsuit concerning the meme-based cryptocurrency.
Doja Cat went on to say that having a blue tick now means that there is a higher chance that a person is a "complete loser" who is "desperate for validation from famous people." She also suggested that people who buy blue ticks do so not because they have accomplished anything meaningful but to feel important.
Having a blue tick now means theres a higher chance that you're a complete loser and that you're desperate for validation from famous people. https://t.co/OGiW2xtgRV

— DOJA CAT (@DojaCat) April 11, 2023
In response to a fan's question about whether they were a loser, Doja Cat stated that they had a higher chance of being one. The statement led to a flurry of replies from her fans, who had mixed reactions to her opinion.
Despite the drama surrounding the blue tick, Doja Cat is still hard at work on her upcoming album. She has been tweeting about it frequently and admitted that she is having a hard time deciding on a name. However, her fans are eagerly anticipating the release of her next project, and it's sure to be a hit regardless of whether she has a blue checkmark or not.