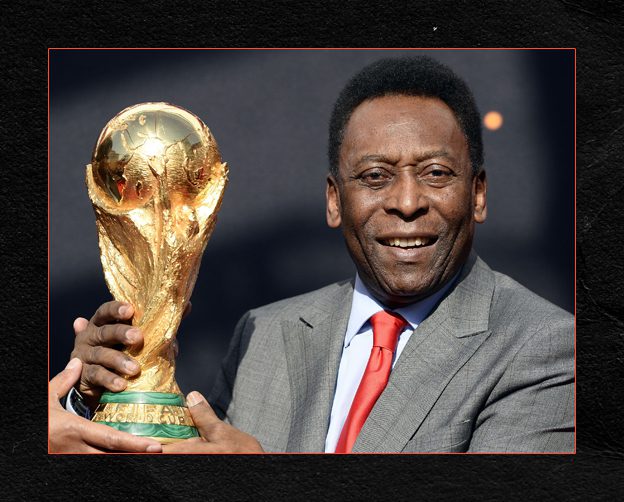 Football Legend Pelé Dead At 82
Football legend Pelé dies at 82. Brazil announced three days of national mourning for the footballer, who is survived by his wife Marcia Aoki and seven children. The Guinness World Record for the highest number of goals belongs to Pelé at 1279 goals during an active 22-year career. Below, watch ten of the footballer's most incredible goals. 
"But there was more to Pelé's greatness than just his numbers," Vanity Fair reports. His style of play made him dangerous with either foot, and he worked the field with alacrity and flair. While he did not invent the so-called "bicycle kick," it became his signature move, recognizable even to non-soccer fans, and deployed in some of his most memorable plays.
"Pelé was born Edson Arantes do Nascimento, named for the inventor Thomas Edison. He earned his nickname as a child when he mispronounced the name of a local soccer player named Bilé. What began as teasing stuck, and though the word Pelé has no meaning in Portuguese, some have noted over the years that it means "miracle" in Hebrew.
"​​Andy Warhol, who once immortalized the soccer legend in a series of portraits, once said that Pelé would have "15 centuries" of fame, a play on his well-known quote about everyone having their 15 minutes."