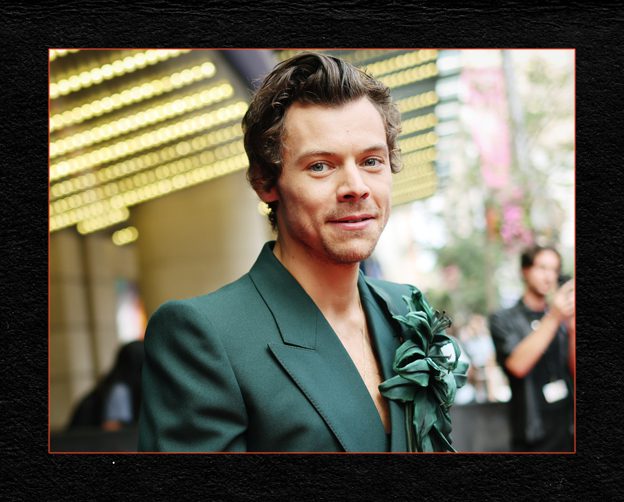 Gucci's Harry Styles Ad Campaign Faces Criticism After Balenciaga
After the huge backlash Balenciaga faced for their controversial advertisement series that were described as child oversexualization, the world is now hypersensitive towards anything related to the topic. Gucci, the fashion giant now faces similar criticisms for its recent "HA HA HA" Christmas campaign which featured Harry Styles posing with a toddler mattress.
"Gucci's 'HA HA HA' collection has been described as the product of a friendship between Styles and recently departed creative director Alessandro Michele," NME reports. "'Play is at the very heart of the collection, which uses menswear as a tool of the avant garde,' Gucci said. 'Harry Styles showcase[s] the 'dream wardrobe' defined by the eccentric use of romantic accents, whimsical prints, vintage details and the expressive emotionality of the individual.'" However, some critics did find the juxtaposition of a toddler mattress and an adult man a bit concerning. Check out what Alexandra Gucci Zarini, the great-granddaughter of the fashion house's founder, Guccio Gucci, had to say.
Gucci was created to be the most elegant brand with the highest quality product. The direction it seems to be taking now is concerning. The protection of children should always come first and not be laughed at. #GUCCIHAHAHA #Gucci #Kering #Balenciaga
https://t.co/iLfHo6tgDC

— Alexandra Gucci Zarini (@GucciZarini) December 19, 2022