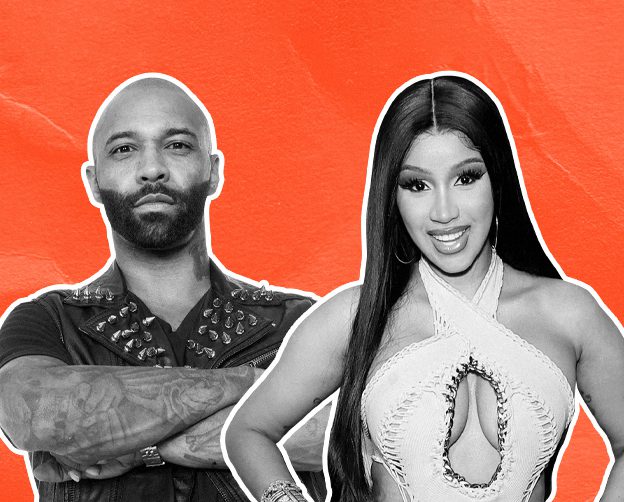 Joe Budden Gives His Take on Cardi B and Megan Thee Stallion's "Bongos"
In a recent episode of The Joe Budden Podcast, the former rapper Joe Budden shared his candid thoughts on Cardi B and Megan Thee Stallion's new single, "Bongos." Known for his unfiltered commentary, Budden didn't hold back as he dissected the track and offered his perspective on its potential success.
According to Budden, "Bongos" misses the mark and lacks the "lasting power" he associates with hit songs. He critiqued the hard-hitting beat and expressed that the hook failed to captivate him. In his own words, "there's nothing in it to make it stay."
Puccy tight like a nun ….BONGOS .. https://t.co/2ugjbY35NG pic.twitter.com/tGnf4mxJmo

— Cardi B (@iamcardib) September 8, 2023
Budden also playfully addressed the speculation that he might be biased due to his connection with Sexyy Red, but he clarified that she wasn't influencing his critique. Instead, he believes that the era of "commercialized ratchet" has evolved beyond the style presented in "Bongos."
Elaborating on his point, Budden mentioned that both Cardi and Meg have the potential to deliver in the "ghetto ratchet" genre, but on this particular track, they didn't fully embody it. He emphasized that Cardi, in particular, has excelled in this style in the past but suggested that her current status in the music industry might be a hindrance.
This video so fye on mute https://t.co/8Rqt5wCr7H

— BASED SAVAGE (@crackcobain__) September 9, 2023
Budden highlighted Cardi's collaborations with artists like Kay Flock and advocated for her to revisit her "ghetto ratchet" roots. He expressed the need for her to drop another hit akin to "Bodak Yellow" and suggested that "Bongos" fell short in comparison.
Furthermore, Budden pointed out the potential involvement of songwriters and specifically mentioned Pardison Fontaine, who is credited as a songwriter on "Bongos." He noted that both Cardi and Meg have previously worked with Fontaine and speculated on whether he had contributed to the song's creation.
In essence, Budden's critique revolved around the belief that "Bongos" might not resonate as strongly as some of Cardi and Meg's previous hits and that a return to their roots, alongside potential songwriting assistance, could lead to greater success.
Cardi B herself shed light on the song's creation in a recent interview with The Breakfast Club, revealing that while her team initially considered collaborating with a Latin artist, she insisted on having Megan Thee Stallion on board.