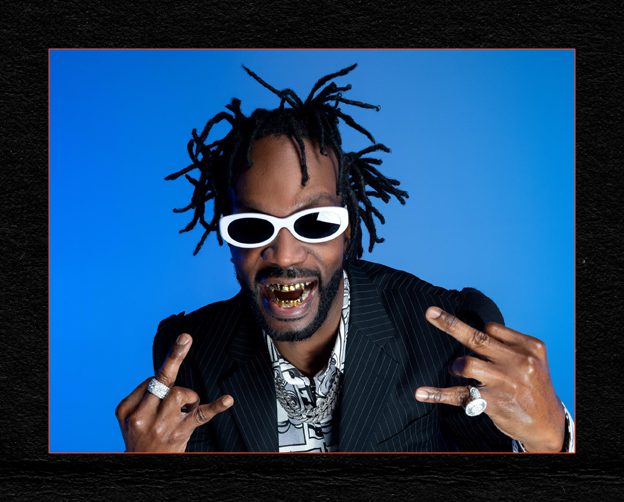 Juicy J Pays Tribute To Gangsta Boo On New "Mental Trillness" Mixtape
Juicy J, the Memphis legend, has just released his latest mixtape called "Mental Trillness," an 18-track project that focuses on mental health issues and the dangers of not seeking support. The entire project follows a theme that highlights the importance of seeking therapy or confiding in trusted individuals rather than dealing with depression, schizophrenia, and other mental health issues alone. The message is clear that everyday people and artists should prioritize their mental health even in a fast-paced life.
The theme of the mixtape also touches upon Juicy J and his fellow Three Six Mafia bandmates still coping with Gangsta Boo's death. Gangsta Boo, the late female rapper, receives a tribute on "Follow Home Robbers." Her verse on this track is pulled from 2014's "Come Off Dat." It's fitting that Juicy J carved out some space for Gangsta Boo on this mixtape since news emerged that a posthumous album was on the horizon for the late female rapper. TMZ reported that Juicy J and DJ Paul would be involved in the release, in addition to Run The Jewels, Latto, La Chat, and Skepta. Sources say Gangsta Boo died of a suspected drug overdose on January 1.
The mixtape features collaborations with rising rappers Aleza, Slimeroni, and K Carbon, as well as Finesse2tymes, Xavier Wulf, and La Chat. Juicy J is also using his platform to support Aleza, Slimeroni, and K Carbon, who first landed on our radar alongside GloRilla and Gloss Up with Hittkidd's explosive track "Set The Tone."
Juicy J's latest mixtape sends a strong message about mental health issues, and it's great to see that he's using his platform to address such an important topic. With Mental Trillness, Juicy J has given fans a musical journey that is not only enjoyable but also enlightening. If you're a fan of Juicy J or just looking for some new music, give Mental Trillness a listen. Also, stay tuned for more updates on Gangsta Boo's posthumous album.