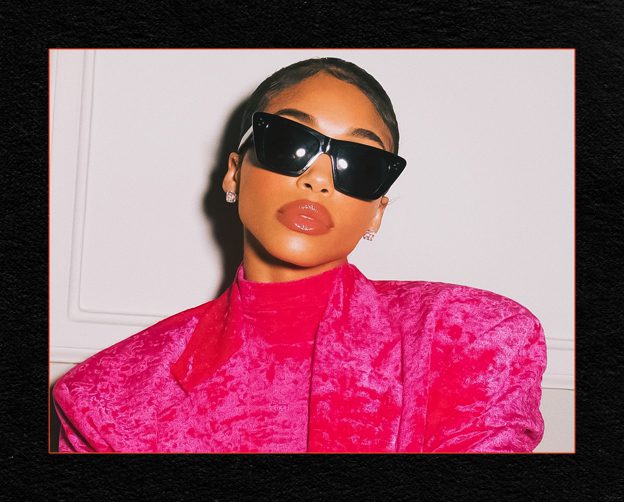 Lori Harvey Recreates Beyoncé's Most Iconic Music Video Looks For Halloween
Lori Harvey has the Beyhive buzzing!
The model and entrepreneur recreated not one, not two, not even three, but FOUR of Beyoncé's most iconic looks from the early 2000s for Halloween 2022.
Fans had to double take on Saturday when Lori took to Instagram to share her first costume. In an off the shoulder black dress and blonde wig complete with bangs, Lori looked the spitting image of the superstar in her 2009 music video for hit song, "Me, Myself, and I".
Captioning the post, "All the ladies if you feel me help me sing it outtttt," Lori included side by side clips of herself recreating Beyoncé's dramatic hair flip in the original music video.
Lori did not stop with just one look, though. Soon after, she shared even more content dedicated to Queen Bey.
Lori also recreated another fabulous look from the same music video, this time donning a low bun and plunging green-and-white cutout dress identical to Beyoncé's original. Once again, the post included a nod to the music video itself, this time with Lori nailing Beyoncé's backwards strut.