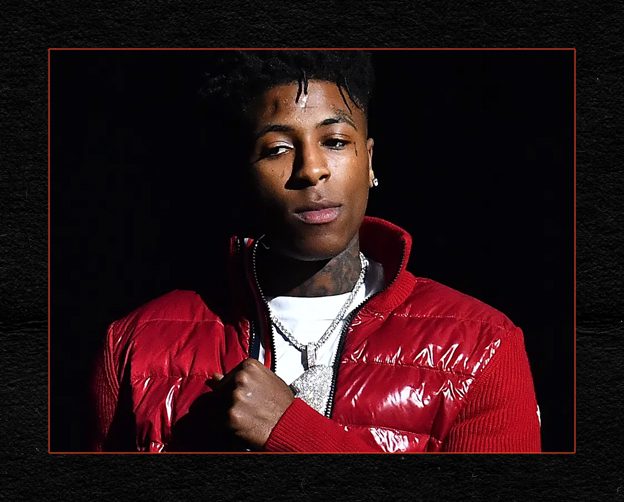 NBA YoungBoy "Don't Try This At Home" No. 5 Projection
NBA YoungBoy continues his streak of successful album debuts with his latest release, the impressive 33-track collection titled "I Rest My Case." The rapper's new album is poised to make a strong entrance into the charts, expected to secure a spot in the top five.
According to HITS Daily Double, initial projections indicate that YoungBoy will move an impressive 60,000 to 65,000 units in the first week alone. This accomplishment would mark his 14th Top 10 Billboard 200 release, solidifying his status as a Louisiana legend in the music industry.
"Don't Try This At Home," the highly anticipated album by YoungBoy Never Broke Again, has been unleashed through Never Broke Again / Motown Records. As NBA YoungBoy inches closer to reaching the remarkable milestone of 100 Hot 100 charting hits, he is set to become the youngest artist in history to achieve this feat.
In addition to the previously released singles "RearView" featuring Mariah the Scientist and "WTF" featuring Nicki Minaj, the album boasts collaborations with acclaimed artists such as Post Malone and The Kid LAROI. NBA YoungBoy's remarkable streaming success is showcased by his position as one of the most streamed musicians in the world, with a staggering 30 billion total streams and 109 RIAA-certified titles, including three platinum or double platinum albums. "Don't Try This At Home" marks his sixth full-length studio album, further expanding his impressive discography.
The 33 tracks on the album exemplify YoungBoy at the height of his musical prowess, expertly utilizing his distinctive off-kilter flow while seamlessly transitioning between biting lines and irresistible melodies. This latest release showcases his growth and mastery as an artist, leaving fans eager to tap into the album and immerse themselves in NBA YoungBoy's captivating sonic world.