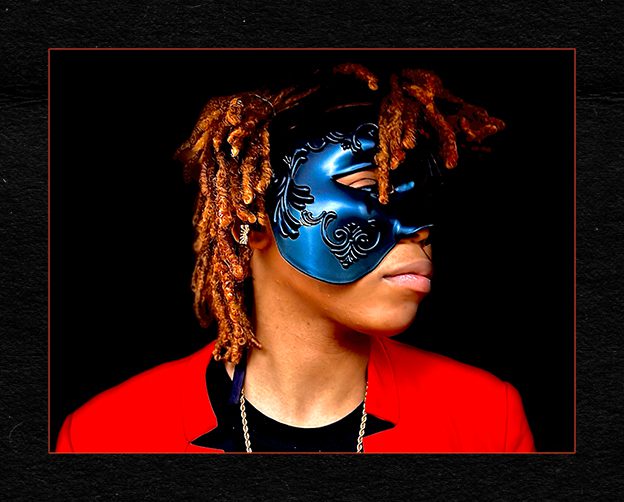 NidaWayy Breaks The Mold & Discovers Her Sound In New Self-Titled EP
Tennessee's emerging hip hop talent, NidaWayy, discusses her self-titled EP and the real-life situations that inspire her music. In our exclusive interview, she elaborates on the profound emotions behind her standout track, "Dead Roses," and reveals that she lets her heart guide her to the right beat for her lyrics.
NidaWayy also emphasizes the importance of a strong support system in her musical career and how her family and friends motivate her. The rapper admits that what sets her apart from other artists is her unique flow and style. When facing negativity, she turns to writing music as a means of escaping from reality, creating her own world, and rather than aiming to fit in with others, she strives to be her own person.
NidaWayy delivers a unique blend of emotions and themes. Can you tell us more about the underlying message or vision that you wanted to communicate through your music?
My music explains real life situations and moments.It's hard to understand me as a person so I communicate throughout my songs.
"Dead Roses" is a standout track due to its profound emotional depth. Could you elaborate on the emotions that you were experiencing when you wrote this song, and how you were able to effectively convey such intense feelings through your lyrics and flow?
"Dead Roses" was a track based on sadness, anger, frustration. I don't regret anything I did or have done. I learn from it and keep pushing. When I feel a certain way I can easily find the beat I'm looking for and let my heart do the rest.
How do you feel about time ticking away, as expressed in your song "Time Run Out"? Do you feel a sense of urgency to chase your dreams because you feel like time is limited, or are you afraid of missing out on things if you don't act fast enough?
I know with or without you the world is going to spin and time will continue, so you either chase your dreams and be the best you or you can fall back like everyone else. Time will always go on and you can't change that but you can change what you want to do with that time.
The music video for "Time Run Out" features your family and friends. Can you elaborate on the significance of having a strong support system in your musical career, and how their involvement has impacted your artistic expression?
My brothers, family, and friends are my biggest motivation along with myself. They give me that extra boost, and knowing the ones who actually showed up for it have my respect and love. I appreciated all the people that came to support me on my first video ever and thank them.
As an up-and-coming rapper, what do you believe sets you apart from other artists in the game?
My style of rap and flow will separate me from any other rapper/artist. Everybody can be different but what makes me stand out is me being able to go bar for bar with anyone and finding a flow on any beat still with a humble mindset. I do what I do and I'm the best at it, can't no one change that.
In your opinion, what is the current state of the hip hop industry and where do you see yourself fitting in?
My goal is not to fit in, when you get in too much with other rappers supporters or fans you are hearing nothing but the same thing. My plan is to step out and be my own person.
How do you maintain a positive mindset and keep pushing forward in the face of negativity? Do you have any specific techniques or strategies that have helped you overcome this challenge?
Writing helps me escape from the world, it's like I created my own and once I'm in it it doesn't matter how I felt two minutes ago. How is this song going to sound like? How can I make them feel me on this one? We all have bad days and our own ways of controlling emotions is just with music.
Watch the official music video for "Time Run Out" here:
Listen to the full EP below: