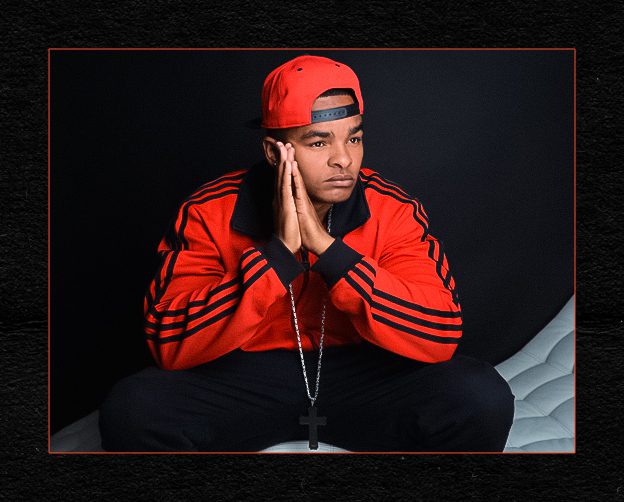 Premiere: Derkaiser's New Party Anthem "Mami Dance" Sparks a Rhythmic Revolution
Derkaiser, the up-and-coming hip hop sensation also known as Cedric Gneno Banini, has just unveiled his latest single, "Mami Dance." The track, mixed and mastered by the talented Dr. Anton, embodies the sheer exhilaration of movement, inviting listeners to revel in the purest form of joy that comes from dancing. With its vibrant beats and catchy rhythms, the song captures the essence of youthful energy and carefree abandon.
Inspiration struck the rapper while he was riding a bus and witnessed a beautiful moment that deeply moved him. He saw young girls dancing with an older lady, and this touching image of three generations grooving together became the impetus behind his latest song. Derkaiser channeled his emotions into "Mami Dance," a catchy and upbeat track that is guaranteed to make listeners move to its rhythm.
Yang Baby began work on "Mami Dance" alongside DJ Fabster P, but faced numerous setbacks which made it difficult to complete the track. Despite the challenges, he remained persistent and determined to move forward. Four years later, Derkaiser met Dr. Anton, and together they discovered the missing pieces needed to finish the electrifying and uplifting jam that perfectly captures the energy and joy of dancing.
In his lyrics, Yang-Baby Boloman Derkaiser centers on the sensual and erotic elements of dance as he describes the alluring curves and moves of a "professional" twerker. The chorus of the song reinforces the message, repeatedly calling for the listener to join in and "Na Mami dance, Mami dance, Yo, Yo" and "Na Mami twerk, Mami twerk, Yo, Yo," making it a hook that's hard to resist and easy to sing along to.
The Gabon native has gained recognition in Germany and performed with top acts like 50 Cent, Lil Jon, and Flo Rida across Switzerland, Dubai, and France. Fueled by his passion for music, he established his own record label with longtime friend Lebig, later joined by Ukrainian music engineer Prof. Anton. His "In My Zone" video, has garnered over two million YouTube views, earning the rapper an invite to the prestigious Berlinale and a feature in Germany's Das Bild.
Boloman has several exciting singles, such as "Mercedes Benz," "Nono," and "Mambo," set for release following "Mami Dance." Derkaiser has been working hard on his album for two years, and although the official release date hasn't been announced, fans can anticipate its arrival soon, along with a promotional European tour.
Listen to "Mami Dance" here: