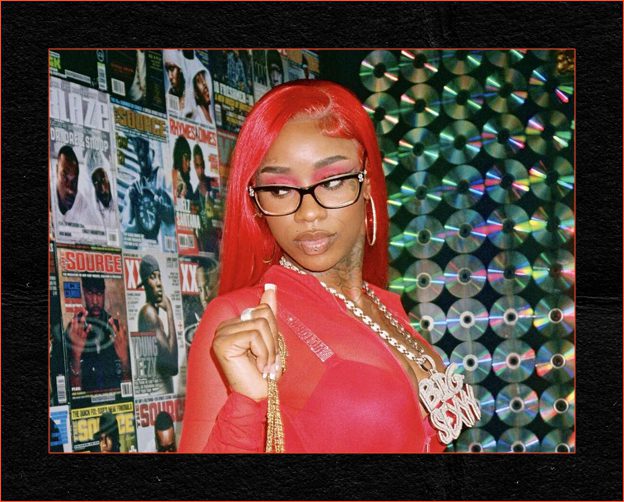 Sexyy Red Surprises Fans with Pregnancy Announcement on Instagram
Rapper Sexyy Red shared a heartwarming revelation with her fans – she's expecting! The surprise announcement came through a series of photos where the "SkeeYee" rapper posed alongside SZA, who was captured kneeling next to her, gently displaying Red's baby bump peeking out from a stylish black jumpsuit. The post left fans guessing, with Red playfully captioning it, "Team boy or team girl."
On her Instagram Stories, Sexyy Red candidly revealed recent photos of her pregnancy journey. She humorously confessed to previously concealing her growing belly, stating, "I was pregnant asf on here tryna suck my belly in. I got tired of fakin." The authenticity and openness resonated with her followers, who appreciated her genuine approach.
This joyful news follows a phenomenal year for Sexyy Red, marked by her breakout hit "SkeeYee," which soared to the top of the inaugural TikTok Billboard Top 50 chart dated September 16. The track, accompanied by her earlier breakthrough hit "Pound Town 2" with Tay Keith and Nicki Minaj, captured the hearts of TikTok users globally. The "SkeeYee" trend, involving users mimicking Red's distinctive "skeeyee" ad lib while whipping their hair, contributed to the song's viral success.
Sexyy Red expressed her excitement, stating, "I am so thrilled that my songs are charting on the TikTok Billboard Top 50 chart. I always knew I would be a No. 1 type of artist, so I want to thank all my fans on TikTok for supporting my music! I'm just being me on TikTok, and people love it." Her genuine personality and talent have undoubtedly endeared her to fans, making her journey into motherhood an eagerly anticipated chapter in her already remarkable story.