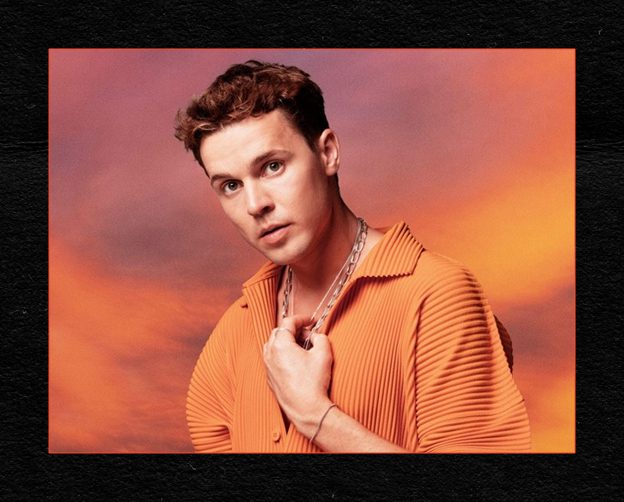 The Ultimate Remix Track of the Summer All For Love by Felix Jaehn & Sandro Cavazz
Possibly one of the most remixed songs of the year and the summer has just begun. Felix Jaehn / Sandro Cavazza – All For Love has been in every club, on every dancefloor on both sides of the atlantic. Catchy, poppy, fresh, this song has streamed songs of 2023, and this dynamic duo
Felix Jaehn, a German DJ and music producer, is widely regarded as a genius in the field of electronic dance music. Jaehn has blazed a trail throughout the international music scene, and his hallmark songs and remixes continue to spin the metaphorical turntables of success.
This summer, he solidified his iconic status yet again with his latest release, "All For Love," a collaborative tour de force with Sandro Cavazza, on the renowned Insomniac Records.
For Jaehn, success came quickly. He was a prodigiously talented child who rose to fame overnight as a global phenomenon thanks to his ability to produce infectiously catchy, high-energy music rhythms. His rework of OMI's "Cheerleader" was a global smash, topping the charts in 55 countries and staying at the top of the Billboard Hot 100 for an incredible six weeks. His next song, "Ain't Nobody (Loves Me Better)," was even more successful, reaching number one in 36 countries. As evidence of his astounding success and continuing appeal, ten of Jaehn's songs have received more than 100 million streams apiece.
His success did not stop at the charts. He bagged the prestigious Bambi Award in recognition of his international success, while at home, he dominated the German 1Live Radio Awards, being crowned Best Dance Act four years running. Even more remarkably, he became the youngest artist in history to receive two Diamond Award certifications, putting him in a league of his own in the dance music domain.
Jaehn's repertoire spans an impressive array of styles, from dance pop and tech house to happy rave and trance, effortlessly showcasing his chameleonic ability to adapt to different sub-genres. His effervescent presence on the decks has thrilled audiences at premier music festivals worldwide, including Tomorrowland, Parookaville, and ULTRA Music Festival, to name just a few.
What distinguishes Jaehn is his knack for crafting tunes that are not just catchy and danceable, but also emotionally stirring. It's a skill that's made him a Spotify favourite, racking up over 21 million monthly listeners. As we reach the zenith of 2023, Jaehn's unyielding journey to success continues unabated, his trophy cabinet brimming with diamond, platinum, and gold awards from around the world.
His latest triumph, the third release this year, is the deeply stirring and rhythmically riveting 'All For Love,' a collaboration with Sandro Cavazza. It follows on the heels of the international hit 'Weekends' with Jonas Blue and his melodically infectious collaboration 'Atme Ein (Atme Rauch Aus)' with Butschi and Fairy Mary. Even globally renowned artists like Taylor Swift and Sam Smith have recognized his remixing genius, enlisting his skills for their songs 'Lavender Haze' and 'Lose You' respectively.
'All For Love' embodies everything that has made Jaehn a fixture in the dance music scene: infectious beats, soulful lyrics, and a certain trance-inducing quality that is quintessential Jaehn. Cavazza's mellifluous vocals blend seamlessly with Jaehn's rhythmic mastery, creating a house music anthem that compels listeners to surrender to its undulating rhythm.
Felix Jaehn's continued success in the cutthroat electronic music industry is a tribute to his outstanding ability and unyielding perseverance. Riding high on the popularity of 'All For Love,' he will undoubtedly remain a shining light in the electronic dance music universe. When it comes to house and trance music, this phenomenon is lighting up the whole music business with his infectious sounds and charisma.