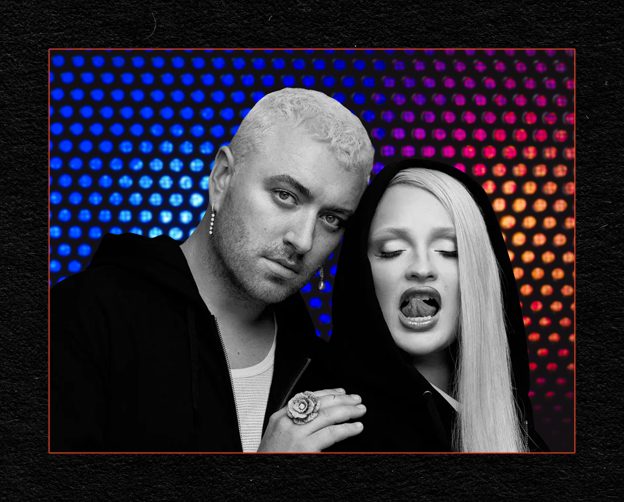 Doing Something "Unholy" With Sam Smith And Kim Petras
Sam Smith and Kim Petras' collaboration arrives in the form of an exceptional music video for "Unholy". What a vibrant and festive temptation this piece is! Almost like a carnival, the costumes and makeup are insanely beautiful, while the cinematic aspect of the direction is absolutely sublime. Check it out below, if you haven't already!
"From the first note, it is clear that Smith is changing up their sound and evolving for the forthcoming, fourth studio album.  Smith is assisted by German pop singer, 🎙 Kim Petras, who fits the unholy vibe perfectly…Although the chorus does a fabulous job of summing up the sus happenings, the verses by Smith and Petras superbly fill in the blanks.  In the first verse, Smith sings, "Dirty, dirty boy / you know everyone is talkin' on the scene / I hear them whisperin' bout the places that you've been / And how you don't know how to keep your business clean." Oh, snap!" said the Musical Hype.