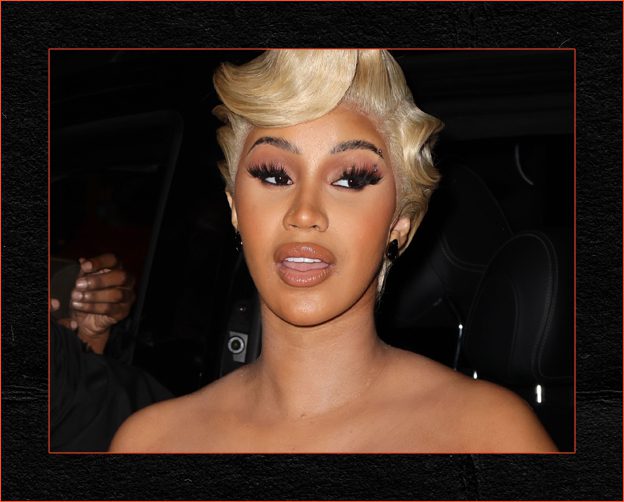 Cardi B's Infamous Mic Throw Turns Charitable
The microphone that made headlines after Cardi B hurled it at an audience member during her recent Las Vegas show at Drai's is now up for auction, and it's all for a good cause!
The Wave, the audio production company responsible for providing the sound system at Drai's that day, has decided to auction off the infamous mic for charity. According to Scott Fisher, the owner of The Wave, the microphone is still in perfect working condition, and his team easily identified it after the incident due to a distinctive white tape labeled "MAIN" underneath.
Originally valued at $1,000 USD, the mic was listed on eBay with an initial bid of $500 USD. However, the demand and notoriety surrounding the incident have driven the bids through the roof, with the current highest bid standing at a jaw-dropping $97,300 USD.
All the proceeds from the auction will be going to two worthy causes. Firstly, a portion will be donated to the Wounded Warrior Project, an organization that provides support and assistance to injured veterans. Secondly, the Friendship Circle Las Vegas will also benefit from the auction's proceeds. This organization focuses on helping teenagers and young adults with special needs, providing them with much-needed resources and care.
For those who may have missed the commotion, Cardi B resorted to using the Shure Axient digital microphone as her unexpected weapon of choice when an audience member threw a cup of liquid and ice at her during her performance. Unfortunately, the incident has led to an ongoing investigation by the authorities, as the woman who was allegedly hit by the microphone filed a police report.