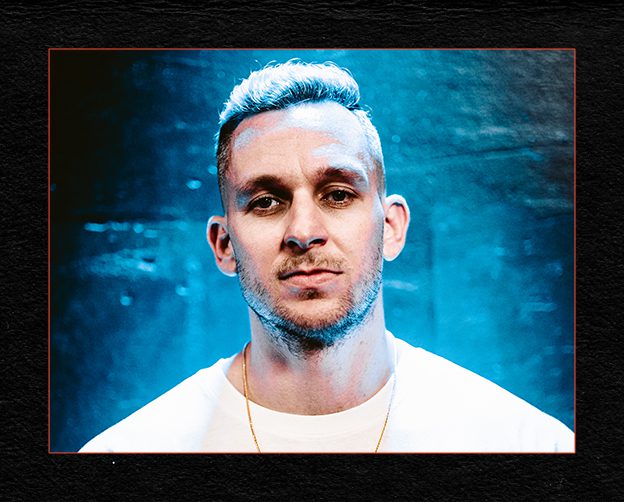 DJ 5 Day Forecast Shares His First Dubstep Track "Elevate"
Open-format DJ and producer, 5 Day Forecast, drops another breakup anthem, following "Baby I'm Good." The multi-talented musician, who debuted with the impressive track "To The Edge," shares his third single "Elevate." The song will be accompanied by a music video to be released on Friday, February 10, 2023.
"This single is a special one for me. I wanted to drop my first dubstep song while also exploring a more darker/moody vibe and I think I accomplished that with this song," explains 5 Day Forecast, teasing that the music video will tell "an awesome visual story that will represent the emotional struggle of coping with a breakup."
When describing how he harmonizes his beats to the overall narrative of the track, 5 Day says: "I just play with a lot of different instruments/samples/sounds to create the emotion I'm hoping to convey in the song until it's perfect. There's a lot of internal dialogue I have with myself during the creative process to make sure I'm properly aligning my thoughts and emotions with my ideas."
5 Day's imagination and creativity are undeniable in this song. The producer pairs his infectious rhythms with the lyrics: "I can hear whispers from far away/ I can't hide but I'll try/ I see the walls are caving in/ But I'm not ready to fly/ If I were to stay in here forever/ I would want the sun to come alive/ If my heart was lighter than a feather/ I would slip away into the night/ Send me ultraviolet signals through the silence/ Into the horizon/ Elevate."
Aspiring to work with renowned names such as James Hype, Porter Robinson, Kygo, and Illenium, 5 Day Forecast is determined to deliver his best, producing singles like "Elevate" and "Baby I'm Good." The future holds great things for the promising musician, who was recently titled as the "artist to watch in 2023" by We Rave You.
Listen to "Elevate" here: