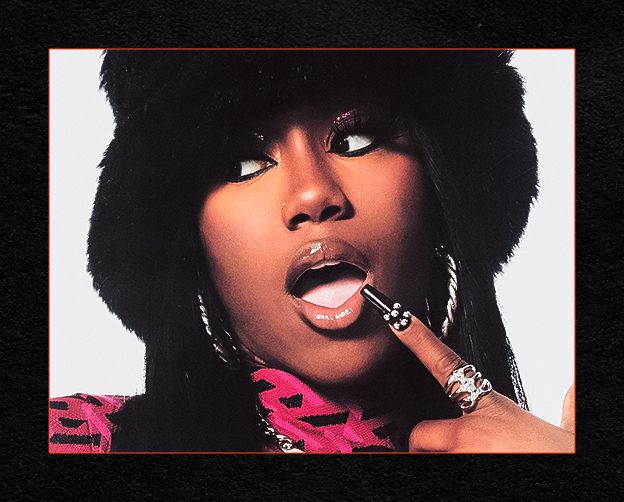 Flo Milli And Latto See Stars in One Another
"My Capricorn sis!" The shared zodiac sign that doubles as a greeting from Latto, 23, to Flo Milli, 22, is just one of the two MCs' many similarities. Both hail from the Southeast, both are tattooed with their lucky number, seven — and neither of them has ever been to iFly Atlanta, the indoor skydiving venue across the street from the stadium where the Atlanta Braves play. Donning a red skydiving suit, Latto reaches for a helmet to complete the look. "You already know my big head needs an extra-large," she jokes, and they laugh as Flo asks for the same size.
Flo Milli can recall a time just a few years ago when it felt like fans, critics, and the music business were pitting her and Latto against each other as two female rappers on the rise. Now, they loudly support each other. Latto, a fan of Flo Milli's 2022 album, You Still Here, Ho?, urges her to release a favorite song that didn't make the track list; Flo Milli reminisces about Latto's "poufy-hair days," before hits like last year's "Big Energy," recalling the inspiration she found from watching a young woman like herself thrive in the rap game. The energy in the room is clear: It's all love.