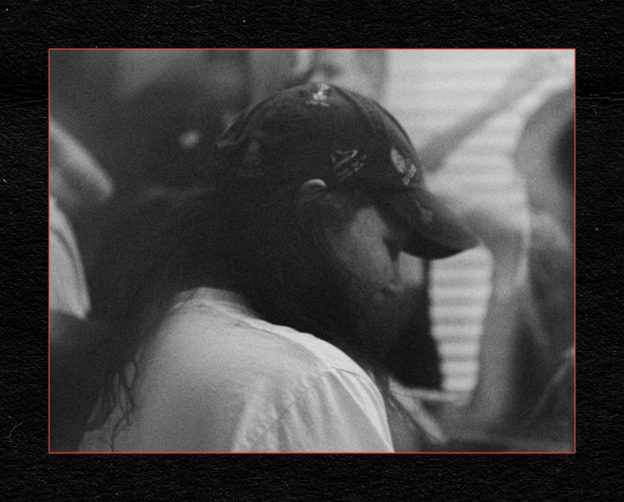 Forgetmyname On Balancing Desires & Nostalgic Vibes In "Gasoline"
Up-and-coming artist Forgetmyname describes her new song "Gasoline" as being about waiting for something to happen, even when you're not quite prepared for it. She opens up about the struggle to balance desire and moving forward, explaining that it's about running away from something while still deeply wanting it. In both her personal life and music career, she has learned the importance of finding a better balance and not rushing any part of the journey.
When it comes to integrating various sounds and influences into her music, Forgetmyname doesn't head to the studio with a specific sound in mind. She aims for a nostalgic feel, which the artist believes is the key to keeping her music coherent. In terms of future work, Nicole expresses a strong interest in exploring Spanish songs and delving into different genres and styles.
For Forgetmyname, making music serves as a therapeutic outlet, allowing her to explore her feelings and herself in ways nothing else has. It helps her understand and process various situations, leading to better understanding, healing, and even taking accountability. The creative process has become an essential tool for her to navigate challenging emotions and experiences.
Forgetmyname has thrilling plans for her upcoming releases, hinting at the possibility of an EP or album arriving either by year-end or early next year. In the meantime, she aims to consistently release singles, including "Nightfall," which she reveals holds a special place among her favorite tracks ever written. Described as brutally honest and sonically cinematic, it sets the ideal atmosphere for cruising with windows down on a nighttime drive.
Watch the official music video and listen to the song on various streaming platforms. Keep an eye out for her highly anticipated track, "Nightfall," and stay tuned for more exciting releases, music videos, and updates from this talented artist.