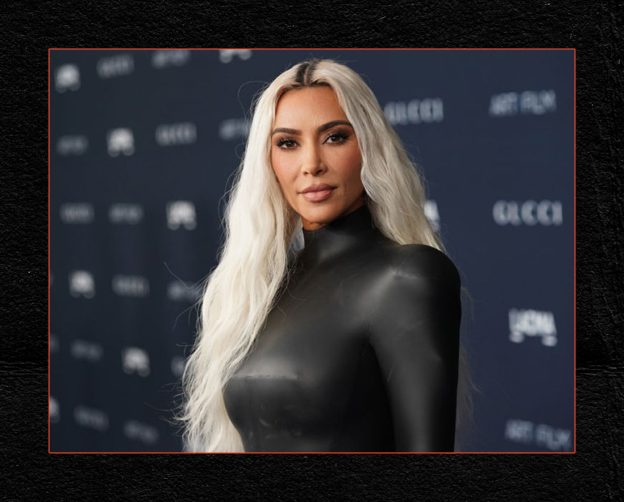 Kim Kardashian to star in Season 12 of "American Horror Story"
Kim Kardashian has announced that she will be joining the cast of "American Horror Story" for its upcoming season. Kardashian revealed the news on her Instagram account, posting a teaser video for the show with the caption, "Joining this season of American Horror Story. Tonight 10pm." The video, which features eerie music and the eyeball and blood drop emojis, reveals that the new season of the anthology series will be called "Delicate" and will also feature regular cast member Emma Roberts. FX has confirmed Kardashian's casting but has not provided any further details about her character or the season. A representative for the show's creator, Ryan Murphy, has said that Kardashian has a lead role in the season, which was crafted specifically for her.
Kardashian has been a TV star for over 15 years, appearing on E!'s "Keeping Up With the Kardashians" and now Hulu's "The Kardashians". However, she has rarely acted, with a few minor roles in TV and film over the years. "American Horror Story" will be her most prominent role to date, and expands her footprint under the Disney umbrella, as the show airs on FX and streams on Hulu.
Created by Murphy and Brad Falchuk, "American Horror Story" is known for its revolving door of A-list talent, with regular cast members including Evan Peters, Sarah Paulson, Lily Rabe, Frances Conroy, Denis O'Hare, Jessica Lange, Kathy Bates, Angela Bassett, and Billie Lourd. The show has also featured Lady Gaga, who starred in the fifth season.
Kardashian's latest venture adds to her already extensive business portfolio, which includes SKIMS shapewear and apparel, SKKN skincare, and a private equity firm she co-founded, SKKY Partners. Kardashian and her family also executive produce and star in Hulu's "The Kardashians," which launches its third season next month.