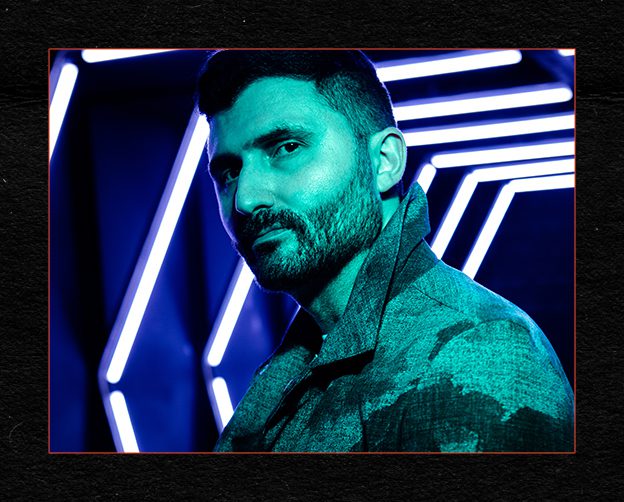 Reinventing The Game: Nazo Bravo Discusses "You Ain't Gotta Go" And Artistic Growth In The Rap Scene
Promising new rapper, Nazo Bravo, talks about his latest release "You Ain't Gotta Go," and its positive response from fans and industry peers. Collaborating with Goldmvn, the hip hop artist admits to reinventing himself by incorporating singing into his repertoire. He also reveals his plans to direct a music video for the song, which will align with its bright, summery, and sexy vibes.
Reflecting on his musical journey, Bravo says he drew inspiration from his love for rap and poetry. He considers songs like "Fadeaway" and "OMG" as pivotal moments in his career, accompanied by defining experiences and encounters with influential figures in the industry. These moments have shaped his growth as an artist and person, allowing him to learn from failures and emerge stronger.
Bravo also teases two upcoming singles, one similar in style to "OMG" and "You Ain't Gotta Go," and another as a rap record with special features from artists who inspired him.
Read the full interview below.
"You Ain't Gotta Go" has made a lasting impact. What has been the response from fans and industry peers so far?
The response across the board has been very positive. Women love it and that was the goal when I was putting it together so it's great to see the vision come to life.
How was the experience of collaborating with Goldmvn on your latest releases, and what brought the two of you together?
That's my guy. I was looking to reinvent myself and add singing to my repertoire so we crossed paths at the right time through my friend Todd. Goldmvn is an incredibly talented producer, composer, and vocal producer, and has a wide variety of styles he can do – which is always something I look for because I make a wide variety of songs with different themes. Also when I lock in with a producer, there has to be a mutual respect outside of music and a real friendship.
It's impressive that you not only have a passion for singing and rapping but also take on the role of directing and writing. Are there plans for a music video accompanying "You Ain't Gotta Go"? If so, could you share some exciting details about what viewers can expect from it?
Definitely planning a music video for "You Ain't Gotta Go." I already have the concept for it and I'll be directing it. It's in line with the bright, summery, and sexy vibes of the song itself, and depending on the Tiktoks and IG reels that people post by the time we put the video out, some of that fan content may also be incorporated into the actual music video.
Earlier, you mentioned two upcoming singles. Could you maybe reveal the titles and offer your audience a sneak peek into what they can anticipate from these releases?
I can't share the titles at this time, but one of them will be in the vein of "OMG" and "You Ain't Gotta Go," while the other one will be more of a pure rap record with a few special features – artists who inspired me coming up.
Could you provide us with more insight into your musical background and share the story of how you found your way into the world of rap?
I came into it as a fan. I just loved rap and poetry. People would tell me I had a good voice so I said to myself 'let me give this a shot' and figured it out along the way, bumping my head against the wall. I am an ambitious and driven person so that helped me stay the course.
What was your experience like growing up in LA with Armenian parents? How do you perceive the music scene in the city, and what are your aspirations for leaving your unique mark on it?
Growing up in an immigrant household with parents who had a traditional Armenian upbringing was a unique experience, because I was influenced by the old world culture, values, and mentality while also learning to make my way in America. All of that, mixed with growing up in LA specifically and being influenced by all of the different cultures and rap, in particular, made me who I am today.
My perception on the music scene has changed – when you first start out you want that validation – especially for someone like me who is technically an outsider. Now I'm at a point where, above everything else, I want to build and leave behind a body of work that I can be proud of and have it also stand the test of time.
With a combined total of over two million views, can we say that both "Fadeaway" and "OMG" are considered as pivotal moments in your career, marking a before and after? Have you experienced a defining moment that has truly transformed your artistic journey?
Those two songs are part of the latest version of me as an artist, so they are important. The music videos are my best so far in terms of production quality and style, and that has to do with me gaining more experience in the film world and bringing it back to the music.
I've had many defining moments including successes, failures, and meeting people in the game who influenced me like Kendrick, E-40, and many people who worked with and knew my favorite artist 2Pac. I would say the things that didn't work out were the most defining. The best art comes from pain, and so do the best lessons. I've been able to grow from those experiences and come out a better artist and a wiser person, and all of that defines the journey.
Listen to "You Ain't Gotta Go" below: